bby ivy is an exciting rising Norwegian artist. Newly 19, this fresh-faced urban pop singer and songwriter has over 380,000 Instagram followers supporting her every move, and she is ready to take the pop-scene by storm. The progeny of a musical family; her aspiration is both environmental and genetic. "I guess there was a part of me already as a young kid that felt so strongly about putting the music I had in me out to the world, and entertaining people with music the same way my dad, uncle & grandpa always did". She's been working meticulously with producer and songwriter Jaylien, on this single, as well as the upcoming EP "Grizzly" (set to be released late February). Jaylien has produced/written for Akon, will.i.am, Britney Spears, Ty Dolla Sign, Chris Brown, T-Pain, Snoop Dogg, & many more. His standout achievements include producing and writing the single "Beautiful" by Akon, as well as co-writing the song "Scream & Shout" featuring will.i.am & Britney Spears.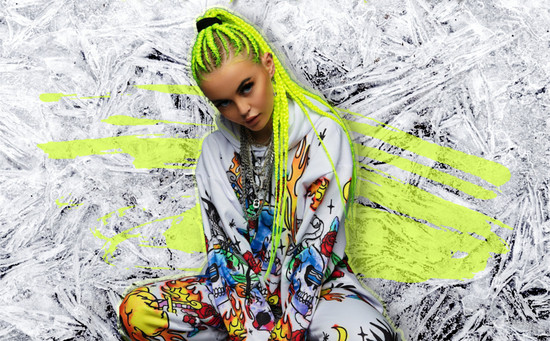 https://www.instagram.com/ivy/
"Sweet Like Honey" is about the many struggles young women face in the music industry today. Having moved out to LA on her own at the age of 16, Ivy had to learn to grow up rapidly, and to deal with industry people who had ill intentions. This led her to mature beyond her years, and grow not just as an individual, but also as an artist. This becomes very clear in the lyrics: "Told the only way to reach the stars is to give up my biscuit. Got caught with your hand in the cookie jar, b* you had to risk it". "Sweet Like Honey" is her way of clapping back at these men and putting them in their place. She isn't afraid to speak her mind, and stand-up for the morals she believes in. Through her music, she hopes to inspire other young women around her to do the same.