Following the recent announcement of their forthcoming new album Disco Volador (out 2/28 on Heavenly Recordings) & first cut "Come Down On Jupiter", today The Orielles are pleased to share new track "Space Samba (Disco Volador Theme)".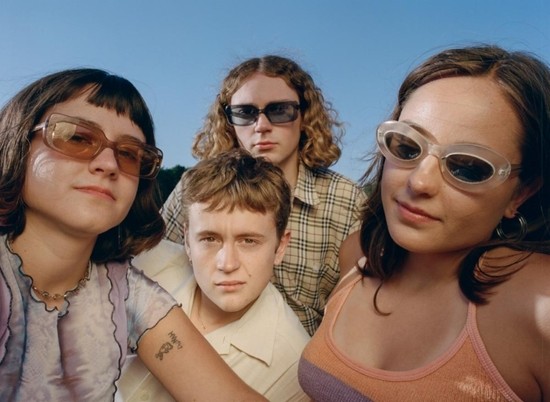 Speaking about the track, the band comment: "Space Samba is a song about corporeal experience, something which we feel we are collectively losing sight of in an age of mental existentialism! It is the 'Disco Volador' theme because it relates to the phenomenological thread of the whole album, which tackles the many interpretations of the title throughout. In this instance, it refers to Disco Volador's literal translation of 'flying disc' or 'frisbee', using this symbol to reflect both feelings of flight and motion and the notion of human connectivity."
https://www.instagram.com/theorielles/
Furthermore, the band will embark upon a March North American tour that will carry them to both coasts and also see appearances at New Colossus, Treefort & SXSW music festivals.