It can be hard to think of ways to lower your carbon footprint, especially when extreme weather conditions often make us think that high energy consumption is necessary for comfort. Winterizing your home will help to protect your house during the winter. As you prepare your home for the coldest season of the year, consider making certain upgrades to make your house more energy efficient in the winter and the summer. Try the following tips: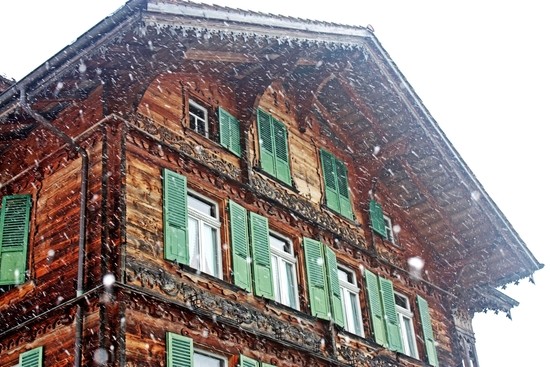 Caulking your windows in the winter is a must to prevent water and air from seeping through. Take the time now to make sure the seals around your windows are tight as you winterize your home. This upgrade will eliminate drafts in the winter while keep cooling costs low in the summer as no hot air will be able to enter your home.
Install Attic Insulation
This winter, don't forget to install attic insulation. Without proper insulation, your attic will let more cold air in, contributing to your heating costs. Similarly, in the summer attic insulation will keep your home cool as it prevents the hot air from traveling into the rest of your home. By installing attic insulation now, you will save energy and money when the warmer months arrive.
Install a Programmable Thermostat
If your home is equipped with an older type of thermostat, it's time to make an upgrade. Update to a programmable thermostat as this is beneficial in both the winter and the summer. Hiring AC installation services to install a programmable thermostat will help you save up to 30% on heating and cooling throughout the year.
Invest in Low E-Glass Windows
If you're looking for a home upgrade that you'll benefit from during both the winter and summer, consider investing in low e-glass windows. A low e-glass window treatment is designed to keep unwanted UV rays out of the home. In addition to protecting your family from the danger of UV rays, this window treatment will help reduce your energy bill.
In the winter, a low-E glass treatment will keep your home warmer as solar energy heats your home. Additionally, this coating helps reduce the amount of heat transferred through the glass, making sure it isn't transferred back outside. During the summer, the low-E glass helps reduce unwanted heat gain by reducing the amount of heat transmitted through the window towards the cool air inside.
With just a few simple upgrades this winter, you'll be able to shave several dollars off of your energy bill next summer and reduce your emissions. Be sure to keep this guide in mind when preparing your house for the winter weather.
Brooke Chaplan is a freelance writer and blogger. She lives and works out of her home in Los Lunas, New Mexico. She loves the outdoors and spends most of her time hiking, biking, and gardening. For more information, contact Brooke via Facebook at facebook.com/brooke.chaplan or Twitter @BrookeChaplan