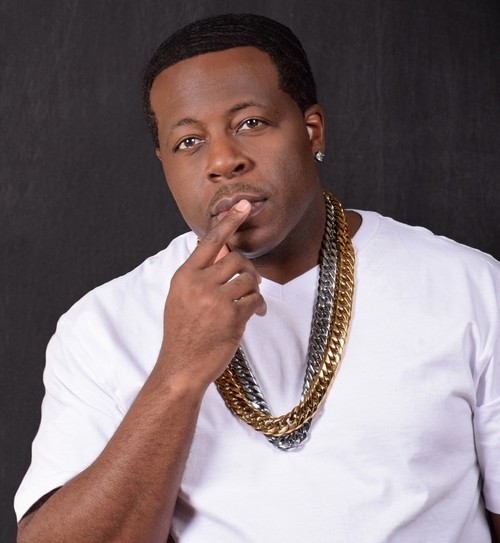 by Nick Christophers
Shawn "ETCETERA" McClain has grown as an artist / performer over the years and has realized his potential in the music business. The industry itself is very unpredictable that is why many artists seem to re-invent themselves to stay relevant to the times. ETCETERA has done just that. He is not your typical hip-hop artist but one who embraces the positive and even humorous side of his image. The delivery and approach are never geared toward any negative or derogatory message. His goal is to invite his fans and newcomers to enjoy the music just as much as he does.
"In regards to my new music, my delivery and my focus have changed. I needed to elevate my game 150%.  In the beginning I focused a lot more on being the best writer for other artists but as time went one, I focused myself and on being the best hip hop/pop artist. My focus now is being the best artist, music writer, lyricist, entertainer, businessman and person. One focus isn't enough when you have to brand yourself."
So far, he has graced the red carpet at the Grammy's, performed at numerous venues and even broke into the film world. Speaking of the Grammy's, when ETCETERA was there, he came in contact with a Mr. Goldberg (the CEO of Lamborghini Champagne) and ended up being anointed as the global Ambassador for Lamborghini Champagne. They met at the Grammy Awards Managers Brunch created by Blu Williams of Family Tree Entertainment. Lamborghini Champagne also had a cameo in his new video "Way Up". The video was recently released which features individuals like hip hop artist Billonz, Kenny Rock from the infamous Rock family (Jordan, Andi, Chris, Andre, Tony, Brian), actor Dionicio Chambers professionally known as Dee-O (who appeared on The Chappelle Show, Bum Rush and 7:30), hip hop legend Cuban Links, actor Stafford Chavis (Batman – The Dark knight Rises, Fight Valley and Right Before your eyes) and author Nick Christophers (Brooklyn Ties). The video is hip hop at its finest and is currently out in rotation worldwide. The video offers classic hip-hop flow with unique hooks that were mixed with similar editing effects of the well-known classic video "N*GG** in Paris". The project was sponsored by premium clothing Los Angeles brand, GOALS LLC. 
So far, ETCETERA has collaborated with such acts like UG of the Cella Dwellas, JMARV, Adam Shenk, Billionz, Chris G, Dave Al, Omotayo Riley, Rich McMichael, Merecco "Phenomenon" Turner, Tory Lanez, Tricia Covington, Kaya Jones etc. He is always welcoming to work with any artist who brings their A-game and unique talents to the table. Recently, he is in the works to release his sophomore album entitled "SAGITTARIUS" which is very diverse in structure. ETCETERA was determined to reach a vast type of audience and expand his fan base on a global scale. He is due to drop a series of singles from the album very soon and build on the positive responses he feels are due to pour in.
At the moment ETCETERA is in the planning stages of growing his brand on the heels of the new album and new videos like "Way Up" featuring Billionz and "DANCE FOR YOU" featuring Kaya Jones (formerly of the Pussy Cats Dolls). On the movie side of things, he is the music supervisor / executive soundtrack producer and the artist on the theme song title track "BRAWLER" produced by Merreco "Phenomenon" Turner for the newly released Martial Arts Thriller, "Bare Knuckle Brawler". That project is out now and available on DVD, YouTube, Amazon Prime, Vudu and Google Play.
"I'm looking into doing more music supervising for indie / major films and TV shows as well as the soundtracks. I am also looking forward to take my Global Ambassador Title to new heights. Continuing to promote, brand, co-develop and elevate my daughter's DO U BOO, her new expression clothing line… from her company The KMarie Project. Also, to help further support my brand Executive and her company, "Ilsy J Hoo of Accomplished Women" LLC. In addition, write and create my own TV series and whatever else GOD puts in my vision of accomplishing. My daughter quoted her aunty in an interview recently and I have to restate it because it is so relevant…"The SKY IS NOT A LIMIT, ITS JUST A VIEW."