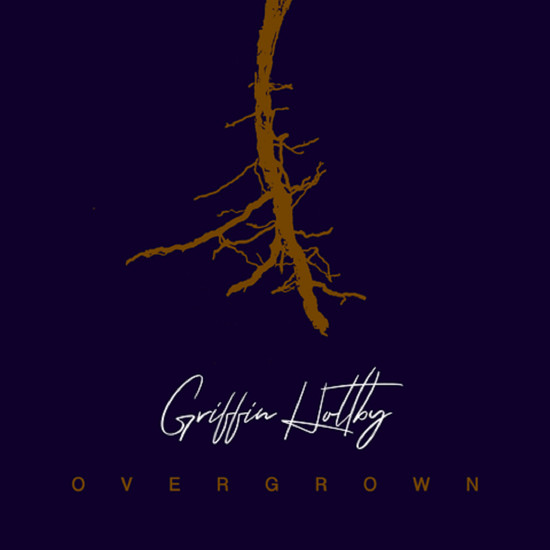 Griffin Holtby's voyage from birth in Ukraine, adoption into a loving American family, personal turmoil as he reached adulthood, culminate in this single "Overgrown". His journey is, of course, far from complete, but I think this single represents the end of one chapter in the young performer's life and the beginning of a whole phase in his life. He has the talent, desire, and presentation to make him a star, but the talent is paramount. The personal turmoil mentioned in the review's opening sentence informs this single but it is clear that it does not dominate his life. He has discovered a measure, at least, of salvation through his art and there's a life affirming quality in this single that comes through despite its subject matter. Nothing has stopped him for long in pursuing his dreams and I don't think anything ever will.
INSTAGRAM: https://www.instagram.com/griffinholtby/
His vocals possess a rich tone and texture that doesn't require post production assistance and can likely carry any sort of song. We hear the bluesy side of its character during this recording, but the soulful strands of his voice weave stronger effects on me. It strikes me each time I listen to this track that Holtby would likely sing it a little differently each time he performs the vocal – he seems like a singer who wisely allows music to move him rather than taking a calculated approach towards performance. Following the song wherever it leads him will be a rewarding aspect of his career from here on out.
The phrasing talents he has are considerable. He never sounds tentative or wishy-washy. Holtby is with every single line, his commitment unwavering, and he peaks and relaxes his performance with a dynamic charge listeners are sure to respond to. "Overgrown" isn't a song about an idea, it's a song of experience, and Holtby uses all of the performing powers at his disposal to make listeners a part of what he is going through during his vocal. The phrasing is key to making that work.
The music contrasts his vocal and the lyrics for the most part though the piano and vocal section late in the song does seem to hew more closely to the mood of the words. There are some strong backing vocals peppering the arrangement, a light percussive touch throughout, other understated instrumental touches, and a strong but never overpowering presence of keyboards. It is definitely in a pop song mold, but never the plastic variety looking to check off an assortment of boxes and make no lasting impact on the listener.
"Overgrown" will appeal to the masses but it will do so on its own terms rather than allowing the marketplace dictate its tenor. It is one of the best pop singles I have heard this year. Griffin Holtby comes storming out of the gate with a track that impresses listeners without ever pretending to be something it isn't and sparkles with first class production values that help its make its case to the listener with ease.
Gwen Waggoner