You can really hear the Bruce Springsteen influence on Brian Charles Tischleder's "Momma Told Me So." The track a little bit like the lovechild of the Boss songs, "Fire" and "Tenth Avenue Freeze-Out." Its melody sounds to have been slightly borrowed from "Tenth Avenue Freeze-Out," but it's pacing somewhat follows the rhythm of "Fire." Its mix includes stacked backing vocals, and even a Big Man-esque saxophone solo. Tischleder sings in a gruff, Springsteen-inspired tone, as well.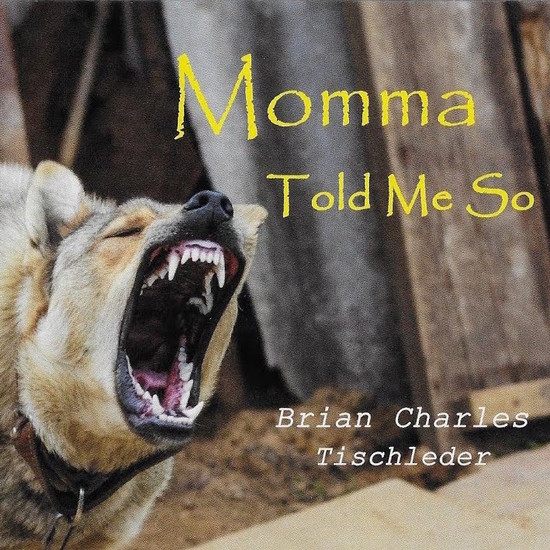 Moms have played a large role in love songs throughout pop music history. "You Can't Hurry Love" by the Supremes comes immediately to mind. Guys never want to be viewed as momma's boys, but – at least in pop music – they're not afraid to take their mom's advice, at least when it comes to romance. The stereotype when it comes to giving young men advice, is that the moms teach about love, whereas the dads help out with the sex part (Nudge nudge, know what I mean?). Of course, that's what usually happens in movies and in TV. We all know, though, that the movie/TV world is by no means the real world.
Sonically, "Momma Told Me So" is built upon an insistent guitar rhythm, which is soon joined by a honkng horn section. Stylistically, this tune is a real throw back. Yes, the Springsteen influences are obvious. However, the song's elements go back much further than that. This song's soulfulness also incorporates the imprint of soul icons like Otis Redding. In other words, this ain't no white man's music. Instead, it's a sound that dates back to the 60s, at the very least, if not further.
https://www.facebook.com/briancharlestischledermusic
Tischleder is formerly from the lead singer for James Curry, a Minneapolis folk rock duo. You might not guess that history from this particular song, though. This track is neither folk nor rock. Instead, this is the sort of song that seems to have come from an entirely different place and time. It sounds like a Memphis bar in 1967, more than anything modern. In fact, one might assume he's cut from the same cloth as Nathaniel Rateliff & The Night Sweats, another act that basically ignores much of what is done today in contemporary pop.
The bottom line is that Tischleder knows how to create songs with heartfelt emotions. The beauty of soul music is how it gets straight to the point. There's rarely clever wordplay or highbrow poetry in these songs. Instead, they're like songwriter without any filters. When you hear a man singing a soul song, the way Tischleder sings this one, you know exactly where he stands. Therefore, music like this has never gone out of style. Songs like "When a Man Loves a Woman" and "Stand By Me," express exactly how a guy feels. These may not be Hallmark greeting card-ready words, but they nevertheless especially help non-talkative guys get their messages across to women. These men may not be able to put how they feel into words, but they can save a lot of time and trouble by playing or singing a song – like this one.
-Dan MacIntosh