Dark Electro Pop songstress Miss FD releases the music video for her song Vagaries off her album Transcendence. Shot at The Historic Harris House, a Victorian home in Los Angeles, Vagaries follows Miss FD on an eerie journey.The music video was masterfully directed by acclaimed photographer and video director Tas Limur.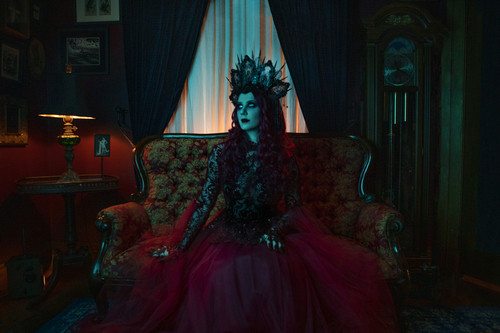 Miss FD is a dark electronic music artist, singer, songwriter, producer and performer. The project began in 2009 captivating audiences from the dark music world with a unique combination of haunting yet upbeat music, thoughtful lyrics, and mysterious and sensual vocals.
With a strong fanbase both live and online, Miss FD released her debut album Monsters in the Industry in 2010, followed by Love Never Dies in 2011 and Comfort for the Desolate in 2013. Her latest album, Transcendence, was released in March of 2018.