Rising indie Hip Hop artist Capo 2G, currently based in Las Vegas, Nevada. Originally from Lagos, Nigeria, releases his new video/single titled "Pull Up" featuring Kirko Bangz.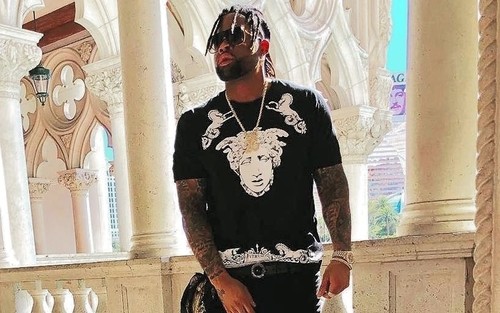 Capo 2G manages to juggle his normal melting pot of orchestral and soothing classical horn instruments with a Jamaican vibe steel-drumming its way into the mixture. Originally from Lagos, Nigeria and based in Las Vegas, Nevada it makes sense for the artist to take these cultural cues and blend them into his fluidly-evolving raps. Capo 2G invites rapper Kirko Bangz to show off his musical stylings and whose well known for his slow, relaxed rhythm style. Kirko Bangz comes in with his own confidence, eclectic and smooth in doing his best to actually blend in with the Afro-Jamaican flavor.
https://www.instagram.com/officially2g
With Afrobeats becoming the hottest genre in music and Nigerian artists being sought after for collaborations by some of Americas biggest artist Capo 2Gs unique style of Afrobeats x Hip-hop which he calls GMusik fans and bloggers are calling Capo 2G The Hottest African Artist in America and he has embraced & appreciates being the Haaia His hit record Pullup feat. popular R&B x hip hop American artist Kirko Bangz is one of the most popular records in the clubs in both Africa & America.