It's been a while since 'Killing in the Name' topped the charts for Christmas number one, how about we bring it back in 2019…?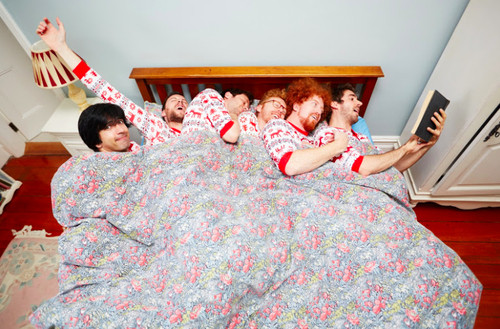 But with a twist. Furnace and the Fundamentals are Australia's premier party band and are here to spread holiday cheer with their hilarious and inspired take on the unlikely Christmas classic. The lyrics have been changed to "giving in the name of" and the instrumentation has been injected with some festive cheer in the form of sleigh bells and "ho ho ho" backing vocals. Mixed in with visuals of children from all over the world opening presents and getting excited about the holiday season, this band take no prisoners in their mission to provide us with an alternative to Christmas Queen Mariah's warbles – a fun, upbeat and silly offering for number one, with its tongue firmly in its cheek.
This release comes in advance of Furnace and the Fundamentals' Christmas album, released 13th December. In addition to this unique spin on Rage Against the Machine's anti-establishment anthem, the Australian party monsters have also released a Christmas take on the classic party anthem, 'YMCA'.