Get ready for singer/songwriter Ernie Hendrickson and his high-spirited album titled 'Roll On'. Ernie mixes in some good ol' fashion southern rock with Folk and Americana roots on the new release. Ernie covers the entire spectrum of human emotion on 'Roll On' tapping into the good times, bad times and everything else in between.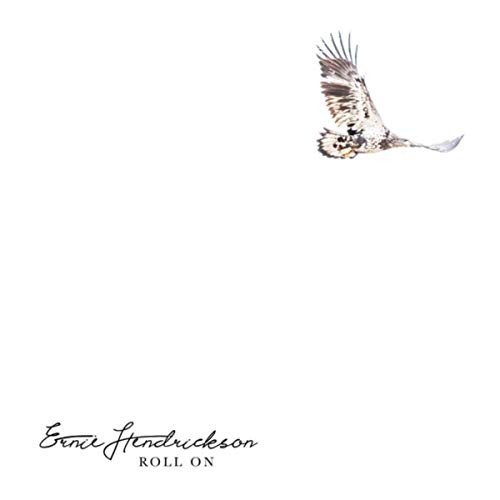 This talented artist & guitarist hails from the Windy City of Chicago and makes sure to put his Midwestern stamp on each song. With 13 recordings on the album, Ernie Hendrickson includes a solid crew of studio musicians and top-notch production from a Mr. Brian Deck. Together, they have created a fine piece of work that will 'Roll On' for a long time. The record begins with a song called "Do It For Love" that has a very cheery, upbeat sound surrounded by a happy-go-lucky, fun space. Track two, "One Day Of Life", provides a pleasant, catchy tone while the following song, "Got A Light", shines through with a marvelous melody. The listener will hear a rock-solid performance on "Standing Like A Rock" that showcases Ernie as one cool 'n' casual singer. I actually picked up on a Tom Petty-like vocal quality that Ernie Hendrickson seems to channel throughout the entire 13-song set. On track five, "Something In The Water", a soft yet strong splash is made to go along with a sweet harmony. The next number, "One More Pull", tugs at your emotional heart strings that's all about reminiscing and remembering the "good ol' times". Ernie Hendrickson makes "The Losing Blues" sound oh, so good with "winning shoes" and all and then pack up everything into a song many can relate to on "Should Have Left This Town". Rack up "All The Crooked Miles" with a sensitive & subtle touch and then clap your hands to the smooth hook on "Dystopian Dreams". Grab a blanket and huddle by the fire as you take in the soul-drenched, heartfelt "New Midwestern Winter Blues". Ernie ends on a high note with "My Friend Roll On" where living, laughing & loving all collide into one.
I thoroughly enjoyed the instrumentation, vocals, lyrics and Ernie's approach toward making meaningful music that matters. I even picked up on an Eagles influence when it comes to the group harmonies on 'Roll On'. This Independent artist from Chicago is blowing away audiences with true music that connects. This new album encompasses everything that is life in all its glory and in its purest form. 'Roll On' is about living life no matter what is thrown at you, good or bad, and to just roll with the punches. Ernie Hendrickson hits it right on the nose with 'Roll On' capturing the human spirit, harmonious tunes and high-quality material all wrapped into one neat package. Ernie Hendrickson delivers this fine-tuned package perfectly teaching us to roll with life and to 'Roll On' forever.
By Jimmy Rae/Jrae23