There's a giant tidal wave incoming; the world is in chaos but there is assurance in the cool and defiant vocals of Natalie Bouloudis in Outlaster, the first single to be released in two years by the London-based and Sussex-bred singer-songwriter.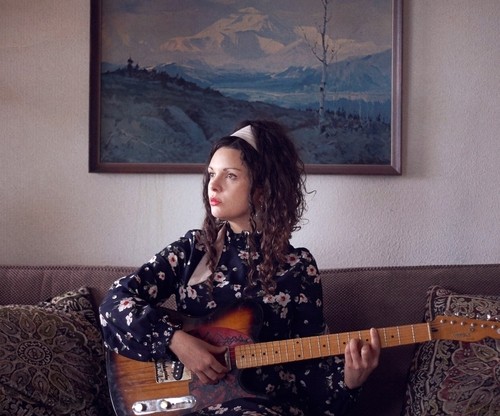 Outlaster is a song for our time, inspired by Bouloudis' life-long fascination of the dystopian genre, be it Margaret Atwood's bleak myths of an unreachable paradise or the sound of dripping oil against one of Ridley Scott's burnt orange skies. Outlaster combines storytelling with a tenacious spirit, painting visions of a not-too-distant apocalyptic future which is nevertheless overcome with strength of character. An ode to hope and reconciliation and a much needed beacon to lead us out of the gloom of 2019.
Outlaster speaks of endurance, Bouloudis sings of 'savage beauty', hard lessons and redemption, with directness and lyricism. The song bursts into action with pulsating drums and an urgent glissando bass that conjures up a sense of suspense. The tension continues to rise like a cool mist, with plucked violin dancing across the droning guitar riff before an explosive release into the hook-laden chorus. It is an exhilarating and transformative listening experience, driven by a melody that rises and falls hypnotically like the waves on an energetic sea, and with vocals that soar on each undulating crest, effortlessly evoking reminders of Patti Smith. The song culminates in a spectacular outro, both melodic and imaginative, completing the track's triumphal arch.