What if you woke up one morning, checked that lottery draw you entered on Eurolotto before you went to bed, and found that you are the winner of the mega-million jackpot?  Well, there's no doubt you'd be elated. Winning is a lottery is something most of us would trade the world for, but only a few get to experience. Fortunately, luck doesn't choose. Therefore, you too, could be among the lucky few who get to enjoy this priceless moment. But before you do, here are some of the best movies about winning the lottery to help you get an idea of what it feels like to be a lottery winner.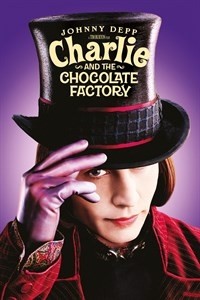 1994, It Could Happen to You
If you love a movie whose plot revolves around money and romance, then It could happen to you is a perfect fit. What's better is that it features legendary actor, Nicolas Cage, and an equally legendary actress, Bridget Fonda.
Nicolas plays a do-good but broke cop, who promises a waitress, in this case, Bridget Fonda, half his prize, if he wins the lottery draw he had just entered a few hours earlier. Reason? He did not have enough money to tip her.
Luckily, fortune smiles upon him, and he bags a whopping $4 million. He keeps his word and offers half his win to the pretty waitress. But money isn't the only thing Cage wins, as the two also end up falling for each other (in the movie though).
What makes this movie iconic is that it's based on a true story of a police officer who went through the same predicament at Pizzeria. It's meant to show you that luck doesn't choose. You could be the next winning police officer!
Finder's Fee 2001
Also, based on a true story, Finder's fee is yet another incredible movie whose plot revolves around winning a lottery. In this plot, Erik Palladino, who plays Tepper, finds a lost wallet and decides to return it to the owner.
He calls the phone number he finds in it, and leave his address as well as home address to the answering machine. It's only after doing this that he realizes the wallet contains a winning lottery ticket worth an incredible $6 million.
Even though he is an avid lotto player, Tepper is also a nice and very morally upright guy. So he is torn between returning it and bagging the jackpot. The events surrounding his life make it even tougher for him to make up his mind.
He plans to propose to his girl , and also play poker with his friends who are all in some serious money problem, all in the same night. After a talk with one of his friends, he decided to throw the wallet away and keep the lottery ticket.
But as soon as they start the poker game, James Earl Jones, who plays Avery Johnson, the wallet owner shows up. Will he give the ticket up or will keep it to himself? You'll never know until you watch it!
Charlie and the Chocolate Factory, 2005
This movie is more about the power of positivity and dreaming big. It revolves around a young boy called Charlie, whose dream is to enjoy sweet chocolate. However, he is unable to make it a reality as his parents are way to poor to afford it, and his grandparents too weak to do anything about it.
Little Charlier does not let this deter him from making his dream a reality, and during his adventures, finds the Golden Ticket, which unlocks his access to the Willy Wonka chocolate factory. Even though it has a simple plot, the movie encourages viewers not to give up on their dreams.
So if yours is to win a lottery ticket, then be confident it can become a reality. Also, the film features a star line up, which includes James Fox, Freddie Highmore, Missi Pyle, David Kelly, and Helena Bonham Carter, among many others. So it's fun to watch as well.
29th Street
What would you do if you won a ticket today and suddenly everyone wants to be your friend, while your father starts isn't happy about it as he is in some deep debt problem with the mafia? That's a hard one to answer but watch 29th street to find out how Anthony Lapaglia, screen name Frank Pesce deals with the situation.