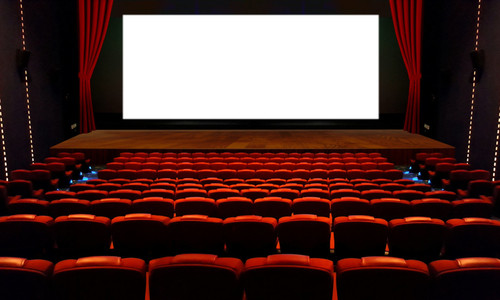 2019 is a big year for movies, especially when it comes to well-established brands and names. Jordan Peele came out with his second horror film, Marvel's Avengers is coming to an end, and Disney is churning out quite a few live-action remakes.
With many movie theaters offering updated seating options now – heated and reclining! – going to the movies is a much more enjoyable experience these days. Even if you still need to sneak in your own snacks…
Here's a short list of films that have already come out and made a name for themselves as well as ones to look forward to. If you are looking for an endless amount of movies to watch anywhere in the world you need – 123movies
Us
Jordan Peele, notorious for his comedy skits with Key & Peele, stepped into the horror film genre in 2017 with the release of Get Out. Like its predecessor, Peele's new film Us is getting a lot of commentary from critics and viewers when it comes to social and racial constructs.
Set in the mid 1980's, Us follows a family on vacation in Santa Cruz. After a series of strange events, the family encounters their doppelgangers. If you don't know anything about that term, the legend goes that if a person sees their doppelganger, it's a bad omen. In some cases, it even leads to death.
Us follows the Thomas family as their doppelgangers hunt them down, as they can only exist happily with the family dead. Some critics have noted that the film seems to touch on the duality of American society. Either way, Us is guaranteed to have you checking your windows at night for a familiar face with sinister intent.
The Avengers: Endgame
Endgame, to be released in late April of 2019, is finally going to tie up the loose ends brought about in Infinity War, where viewers saw Thanos manage to complete his gauntlet of infinity stones and kill off quite a few of the Avengers cast.
The premise of the film is that the remaining members of the group need to reassemble and go up against Thanos one last time, in a final stand to save Earth.
This has been one of the most anticipated movies of the year, with tickets on pre-sale selling out quickly and breaking records in six short hours. Some entrepreneurs out there have even begun to sell the tickets on platforms such as eBay for as much as $25,000!
The Lion King
Walt Disney Pictures is bringing a re-make of the animated Lion King to theaters July 19th, 2019. Casting for character's voices includes big name celebrities such as Donald Glover (as Simba), Seth Rogen (as Pumbaa), Beyoncé (as Nala), and the return of James Earl Jones as Mufasa.
The film features songs from the original 1994 version and is following in the footsteps of fan favorites such as Beauty and the Beast and Maleficent.
Pokémon Detective Pikachu
Ryan Reynolds has been snatching up some great roles in Hollywood, including Deadpool and Deadpool 2, and has starred in classics such as Just Friends and Definitely, Maybe.
Somehow, he's managed to get himself the voice-acting role of Pikachu, beloved by fans everywhere, in Pokémon Detective Pikachu.
Made to overlay our real world with that of the Pokémon universe, this film will have creatures scattered throughout, with one in particular playing a major role. After Harry Goodman, a private eye, goes missing, his son Tim tries to find out what exactly happened – with both the help and hindrance of Harry's talking Pikachu as a side-kick. The duo adventure through the well-loved world of Pokémon in this action comedy.
Joker
It was just recently Heath Ledger's birthday (April 4th), and one of his most memorable roles was that of the Joker in the 2008 Dark Knight.
Joaquin Phoenix is taking over the role for the upcoming Joker, to be released in October of 2019. This film is an origin story and will take DC fans through the events that led to the creation of such a dark and disturbing villain in the Batman universe.
Judging from the recently released teaser trailers, the movie will have a gritty and malevolent feel to it and so far it looks like Phoenix is a promising choice for such a notorious character.
No matter what your taste is when it comes to the cinema, the industry has several great options coming out this year in quite a few different genres. A lot of the upcoming films hold a special place in the hearts of fans. If you're looking for a punch of nostalgia, or enjoy seeing re-makes of classics, find your nearest theater and reserve some tickets!
Don't forget that most cinemas now have 3-D and Imax options for a small additional charge, and make sure you're stocking up on snacks and drinks – some of these movies are almost four hours in length!