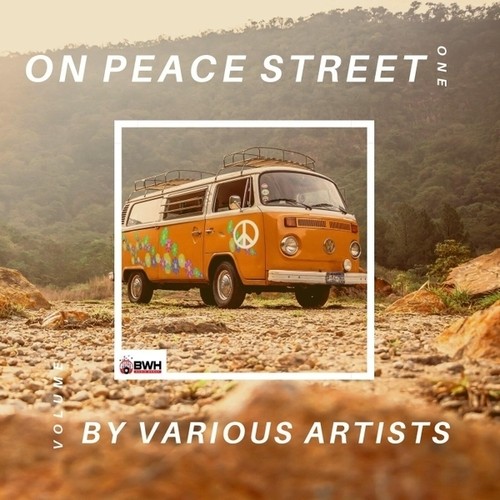 BWH Music Group has gathered together a wide array of artists to create an album, titled "On Peace Street, Volume One". The 19-song album brings together artists across many genres of music, each being showcased in a song. Here is the track listing:
I Wish I Was Wrong by The Reverent
Love Is Everywhere by Stacy Jones
Beautiful Heart by Kala Farnham
Pretty Words by Sylvie's Songs feat. Amanda Sullivan
Rise by Nicki Kris
Our Little War by Old Brave Souls
We Shall Overcome by Chakra Bleu
Who Will Stop the Nuclear Clock? By Léonie Gray ft Matthew J. Bongiorno
All That Matters by KatieBeth
Soldier's Song (4th Street Version) by Lakotah
Karma by Emily Cole
One by Fareed El Boricua Arabe
Dueños de Aquí by Labán
Live Your Life by Coast 2 Coast feat. The Fantastic Gems
Humanity by Radio Drive
Song for Peace by Peter Unger
The Color Of by RW Roldan
United (To Save The World) by Kate Magdalena
Don't Worry by Jamie Lynn Vessels
cdbaby –  https://store.cdbaby.com/cd/onpeacestreet
As suggested by the titles, many of these songs are either uplifting or promote a sense of unity for the sake of the world. They range greatly in tempo; the album starts and finishes with an acoustic sound, but more mid-tempo and upbeat songs arrive in the middle. Pop, rock, and R&B are all well-represented genres, with some songs prominently featuring piano and others more guitar-oriented.
The production of all songs is stellar, and it is recommended that listening be done using either headphones or a multi-speaker setup for the optimal sound. While listening through headphones, both speakers are utilized individually in many cases, and come together to create an enjoyable final product.
This album deserves a listen from anyone who is looking to discover and support independent artists. The quality of the music and its production are up there with the industry standards. After listening to "On Peace Street, Volume One", it's arguable that great things are yet to come for these artists.