In a bold gust of strings that will persist throughout the ten songs that follow, the opening salvo of melodies in Jeff Parker & Company's "Southern Wind" welcomes us with open arms into the new record Time Has Made a Change and rouse the attention of just about anyone within earshot of their misty presence. "Southern Wind" sports an even tempo and a gentle lead vocal from Parker, and although it's one of the simpler songs on the album, it's not lacking in comforting southern harmonies by any stretch of imagination. "What About You" picks up the pace only slightly while grooving with an ebbtide of fiddle, mandolin and banjo, and in its three minutes of playing time establishes an emotional tone that will carry on into the speedy "Dixieland or Bust" without ever skipping a beat.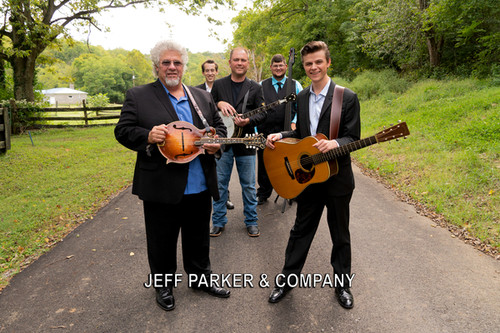 URL: https://www.jeffparkerandcompany.com/
"Dixieland or Bust" comes barreling out of the gate with a moxie unparalleled in the first two tracks on Time Has Made a Change, but its crushing rhythm doesn't minimize the cratering impact of the slow-swinging "He Guides My Life" in the slightest. "He Guides My Life" and "While Endless Ages Roll" are the nucleus of the record's tracklist, and though they're devoid of the adrenaline-laced tempo we hear in "Dixieland or Bust," they highlight the subtleties of the band's sound in their sprawling, unhurried arrangements. Jeff Parker & Company didn't spare any labor in crafting this album to be a strong exhibit of their talents, and their efforts make it one of Parker's best full-length performances thus far in his career.
We get another slice of spunky grooves in the boisterous "You Can't Break My Heart," and while the rhythm modulates a bit as the record shifts into "A Memory of You," the surgically-precise swipe of the strings keeps on attacking us with everything Parker and his gang can muster. "Carolina Line" dresses up an Appalachian folk melody in contemporary bluegrass panache before clearing out some space for "Wrong" to plow through our stereos with a countrified playfulness that makes for a nice accent on the second act in Time Has Made a Change. Parker's lead vocal is at its most exposed and vulnerable in this track, and I think that, because of its design, "Wrong" probably spotlights his singing better than any of the other songs he takes the lead on.
GOOGLE PLAY: https://play.google.com/music/preview/Bfkigcsodzsfoxznmtlmhd2ao3e?play=1&u=0
Time Has Made a Change comes to a conclusion with a poignant rendition of the Oak Ridge Boys' staple "Time Has Made a Change in Me," and as the song slips into the darkness from which the album first sprung up in "Southern Wind," there's no erasing the haunting harmonies that drive the climax of this track home. Though I came into my review of this latest album from Jeff Parker & Company with some pretty high expectations, I'm happy to say that Parker's group more than lived up to everything I had hoped they would produce in these ten songs. Longtime fans and newcomers alike will be the ultimate judge, but in my book, Time Has Made a Change is an unmissable addition to the Jeff Parker discography.
Gwen Waggoner