Gerry Cea is from Buenos Aires, Argentina, and while he may sing with a distinct accent, his music is quite Americanized. For instance, "Our Love Goes On Forever" plunks along nicely, with warm backing vocals and plunking, 50s rock piano. The handclapping "Mine" also mines – no pun intended – similar sonic territory. But there's more than just songs lost in the Fifties on this work. Cea's album Something New is, indeed, a delightfully, variety-packed collection of songs.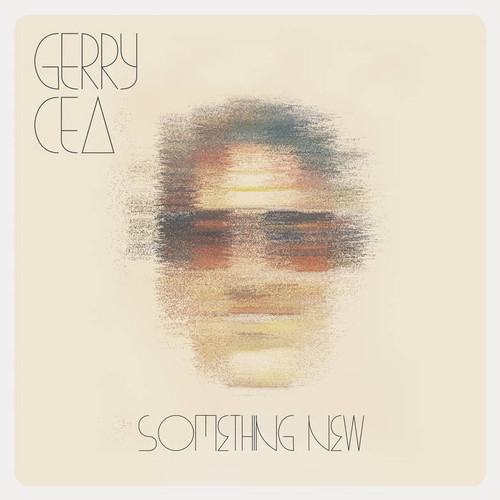 Cea left Buenos Aires in 1985, for New York City, and then re-located again in Miami, Florida in 1993. It was there in Miami, where he rubbed shoulders with folks like Iggy Pop and Lenny Kravitz. He created this album at the age of 50, but he sounds so much younger than his age.
The album opens with "Its Ok," a George Harrison-like light rocker that finds Cea giving a girl permission to cry and be sad, if that's what she wants. This is followed by "With You," which is also gentle and oh so romantic. Shortly after admonishing a woman to refrain from being sad, Cea sings about his own sadness with "Sad To Say Goodbye." This one sounds more all-four Beatles-esque than "Its Ok." Clearly, the Beatles music has affected the musical world, internationally.
Full Album Audio – https://gerrycea.bandcamp.com/album/something-new
The album's title track is an out-and-out rocker. It has a driving beat, chunky guitars and layered vocals on the chorus. Lyrically, Cea sings about making a relationship work by not fighting with each other. Or to paraphrase the Beatles, they 'can work it out.' The song, in addition to its Beatle-y moments, also has traces of the Eagles' music running through it.
One titled "The One," is a pretty piano ballad. Once again, it's a love song. Cea also sings about sadness on this one. "Dreaming of you makes me sad," he admits. It is Cea at his most vulnerable. With "One Day At The Time," Cea vocalizes its lyrics in a relatively raspy singing voice. He applies a phrase oftentimes associated with alcohol and drug abuse recovery folk by vowing to live life one day at a time. This may be something said more by, say, alcoholics, but it's great life advice for everybody, nevertheless. We can't live our lives always worried about tomorrow; we can only go one step, one day, at a time.
"I Got News For You" is the loudest, rocking-ist track on the album. It has one of those old school, Chris Isaak-ish, rockabilly-related electric guitar grooves. Cea then sings it like a revved-up rockabilly rocker. It's a loud, brash song that references 60s rock and spy movie soundtracks, along with old time rock and roll.
Gerry Cea loves creating fun, melodic rock songs. Something New is an appropriate title, because something new is awaiting the listener on almost every track. For instance, "Back To You" even references country music sounds, sonically. No matter what style Cea tries on, he easily fits into his various musical clothes. It's heartening to hear such a joyful collection of songs. Cea loves what he's doing, and we get to experience his love of music through these twelve memorable songs.
https://www.facebook.com/gerryceaofficial/
-Dan MacIntosh