Is there anything better than an afternoon (or evening) spent at the movies? Not really, which is probably why it has been a popular pastime for families all over the world for decades. To ensure you have the best experience, read on for five ways to enjoy a movie outing with the family.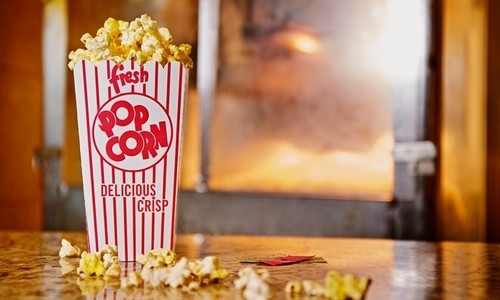 1. Choose the theater wisely.
When it comes to organizing a family outing to the movies, you want to make sure you are making good decisions when it comes to the theater. The venue is going to play a vital role in the success of your activity, so you must give it some consideration.
Do you want a cinema with the latest modern facilities? Or, a smaller, boutique one with an old-school feel, perhaps? Are you looking to see the latest blockbuster or maybe something more under-the-radar? Keep these questions in mind when looking at potential theaters.
If you are going with young children, you probably want to look at baby-friendly cinemas that offer unique programming for kids and their parents. At these theaters, you can expect to find cartoons and family-friendly flicks playing, as well as all the facilities parents and kids need.
Generally, they also have roomier seats so that you have enough space to sit with your child on your knee if necessary.
2. And, the movie.
Of course, for the most enjoyable experience, you also want to pick wisely when it comes to what movie you are going to see. Before you make a decision, you need to consider what will be appropriate for the situation, audience, and mood. If you are going to see it with other family members, then ask them what they would like to see and what they are okay with missing. By taking their opinions into account, you are more likely to choose a film that everyone is excited to see.
Of course, if you are going with children or teenagers, you need to ensure that your choice is suitable for their viewing. Moreover, consider the length of the film as young children have shorter attention spans than adults. Prior to purchasing the ticket, check reviews online to confirm that it is appropriate.
Once you have a couple of options, present them to your child and let them play a part in the decision so that they get excited for a fun evening out! If it is their first time going to a movie theater, make sure to describe to them what the experience is going to be like (the environment, noise, snack options) so that they are prepared. However, you also must inform them that what they see is make-believe (and repeat that afterward as well!).
3. Set yourself up for success.
Once you have decided on the movie, you then want to book your tickets to ensure that you can get seats for the showing time that works for you. Many theaters have apps or websites through which you can buy your tickets and select your seats (if applicable), which makes the whole experience seamless.
If you frequently go to the movies, then consider signing up for your local theater's loyalty program. By doing this, you will earn points every time you purchase tickets or food, which adds up to savings for you.
Last but not least, if you aren't going with a child, refrain from reading reviews about the movie so that you enter into the theater with an open mind. This will help you make your own decisions about the film and not be pre-informed by someone else's viewpoint.
4. Remember the (unwritten) rules.
As there are with most social situations, there are plenty of unwritten rules about seeing a film at the movie theater that you want to follow if you are going to have the best time possible. After all, you are watching this movie in a public space, and you don't want to interrupt other people from also having an enjoyable experience.
Therefore, make sure you arrive on time. There is nothing more annoying than people arriving late to a movie and then making people stand up and move around so that they can get to their seats. Don't be the person who ruins the experience for others who arrived on time! When planning what time you will arrive at the theater, take into consideration how long it will take to purchase tickets, choose your snacks, and go to the restroom.
Once you are inside the movie theater, make sure to turn your phone to silent. Again, you will ruin everyone's enjoyment of the movie if your phone starts ringing in the middle of it. Turning your phone off and leaving it inside your bag is a must when watching a film at the cinema. Similarly, no matter how much you want to discuss the plot, refrain from speaking with your neighbors while the movie is playing. Instead, save your insights for when the credits have rolled, and you are outside!
5. Make an event out of it!
Going to the cinema is an outing that everyone loves, particularly if you are also celebrating something special! Organizing a movie outing for a birthday or another occasion is a fantastic way to ensure an excellent time for all. In fact, celebrating a birthday at a boutique Dubai cinema is one of the most beloved party ideas at the moment.
If you are going to have a party at a movie theater, then you need to make sure you are reserving enough seats in advance. This is especially important if you plan on seeing a recently released flick. Speak with the theater management about the options for having food and drink for the party; they may offer party packages which include everything you will need. You can't forget your specialty birthday cake, though!
Do you often go to the movies with your family? Why or why not? Do you have any additional tips for making it an enjoyable experience for everyone? Let us know in the comments below!
AUTHOR BIO
Paul Fox is the Director of Roxy Cinemas under Meraas Group/DXB Entertainments. Roxy Cinemas currently has five Dubai locations: The Beach, La Mer, City Walk, Box Park, and Bollywood Parks.