"Your life is a tale of what was" raps B Fhukken Have in one of the more chill-inducing lines from his new single "Babyfood," an unfiltered juggernaut of percussive blasts and human passion that joins four other songs in the aspiring hip-hop mogul's discography this season. "Babyfood" isn't the first time that the energy has been on maximum overdrive for B Fhukken Have; from "Resurection Paradise (Beef Music Mix)" to "Windy City," this Real Beef Music Group songwriter has developed a bit of a reputation for premier showmanship available to anyone who checks out his original music.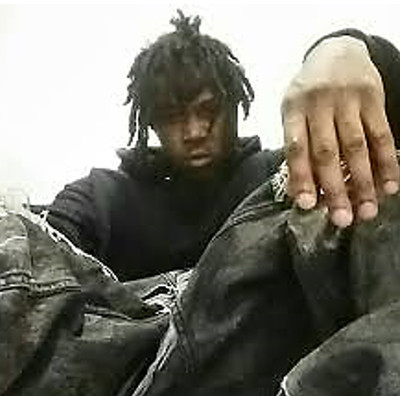 Poetry isn't the only weapon in B Fhukken Have's war chest of sonic instruments; for this rapper, execution is as big a part of the aesthetic as the words themselves are. Tracks like "Beef Stew" and "XIXXCI" exemplify why his work can't be compared to some of the vape culture flows coming out of north Florida this year – for every expressive rhyme he drops, there's an even more potent melody to support its immediate impact. He's not interested in playing the same kind of hip-hop that his peers are; he's making his own way in these songs while tipping a cap to the forerunners of an entire movement (see the stylish, 90's bassline in "Beef Stew" to understand precisely what I'm talking about).
FACEBOOK: https://www.facebook.com/pages/category/Artist/The-Real-B-Fhukken-Have-210808486015123/
"Windy City" and "Resurection Paradise" are the yin and yang to B Fhukken Have's personality, and as enrapturing as they are separate from one another, they would be even more intriguing if mashed together in an extended jam session. There's an unrehearsed feel to a lot of the music this guy records, but nothing ever sounds amateurishly improvisational – quite the opposite, if I'm being honest. The verse structure in "Windy City" works for the same reason why any solid freestyle gives us an icy thrill – there are so many twists and turns in the rhythm, we never know what sort of excitement will befall us next.
I think that of all the songs this artist has released in his young career, "Babyfood" and "Beef Stew" would both sound just as enticing in stripped-down variations as they do with the fine polish they sport in their original studio versions. Right now, to say that there are way too many groove-powered gunslingers in rap would be to make the understatement of the year, but B Fhukken Have has shown himself to be more of a true songwriter than a flashy prop-handler in these tracks. Muscularity counts for something, but he knows that strong melodicism is always worth twice as much.
Hip-hop fans need to consider B Fhukken Have's big five to be must-listen songs for their yearend soundtrack, as they each take us on an irrefutably fun adventure with a rapper who is coming into his own in more ways than one (particularly with his most recent single, "Babyfood"). There's no arguing against his God-given talents, and if he's able to find a steady audience on either side of the dial this month, those talents are going to take him to some really special places both professionally and personally.
Gwen Waggoner