So we usually have musicians on here, but today we go BTS and have S. James Moore – CEO, Independent Music Promotions Inc. James and his company are like a one stop shop fot PR, content, marketing, consulting, and so much more. Join us as James really defines where we are @ in 2019 in music and where we are going from socials, PR, development, and so much more. Also feel free to submit your music for the Independent Music Promotions Inc. team to check out what you have going on.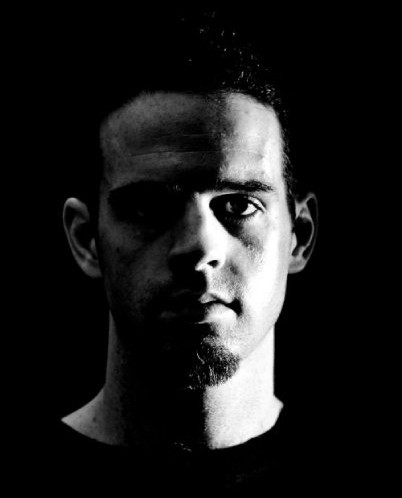 @skopemag: Where are we talking from today and as we close out 2019 are you feeling good about the year?
We're talking from Calgary, Canada. I feel like 2019 has been a major growth period for me personally and also for I.M.P. It's been a good year but of course we always regroup and have higher hopes and aspirations for 2020.
@skopemag: Offer us a brief history on how you got into the music business and what led you to – Independent Music Promotions Inc.?
I've played music since age 14, recorded music since age 16-17 and promoted music since my mid-twenties. I'm 39 now so that's a lot of time spent on this endeavor. Prior to 2010 I worked with musicians on a freelance level, seeking out press coverage and learning the ropes. It was 2010 that saw the release of my book "Your Band Is A Virus", which saw some positive traction in industry circles. After a stint with cancer in 2011, Independent Music Promotions Inc. was launched in a bigger way and I haven't looked back since.
@skopemag: You are an inspiration as a cancer survivor for many years now, how did that experience change your perspective in life & in business?
Thank you. My perspective tends to be down-to-earth and step-by-step when it comes to business and marketing. In life, I try to go within as often as possible. Meditation is a personal interest I've maintained over the years and it's been immensely helpful in almost every aspect of my life. I also feel it's critical to take breaks and media black outs often to practice self-care, although this is sometimes an area where I wish I'd follow my own advice more.
@skopemag: You have been at it for a while now – what are 2 of the biggest advances in music based tech that did not exist when you started out?
The advancement of streaming platforms would probably be the biggest, and of course this just presents more opportunity for independents as far as visibility. The other would be apps and how they've revolutionized what artists can do as far as marketing themselves, even from their phone.
@skopemag: When you are consuming music what platform do you like best and why?
There are several places where I go to consume and discover music. I like Bandcamp because they have several positive aspects going for them. First of all, they have a community feel and tend to champion obscure and innovative music of all genres and stripes, from dark ambient electronica to extreme metal and everything in between. They curate new artists and also have highly specific tagging/searches so it's easy to find exactly what you're looking for. The fact that they also host artist merchandise, vinyl, etc, make it extra helpful since I do collect vinyl and physical product.
I also consume music on Spotify and it's a great place to curate my own favorites.
@skopemag: Your specialty is music PR – when a new band or artist comes to you how do you determine whether or not to work with them?
These days it's often about common understanding and expectations. First, I listen to the submissions sent my way through the I.M.P site. I listen based on a few criteria; is the music and production professional? Does the art move me or energize me? Does the artist have themselves generally set up as far as groundwork? So, having consistent social media accounts, professional visuals, etc. Can I be helpful?
From there, we start the conversation. If the artist is open to a practical approach, which means working and growing with other independent publications and curators to build their presence, we'll often start working together. If the artist isn't too happy with my practical approach and feels they'd rather have 2 million streams or jump to the big magazine covers, I'll determine that we're not a good match. After the music itself, it's really about attitude more than anything. If you feel entitled, no one is going to want to work with you.
@skopemag: What have been two of your most proud accomplishments you have has representing a band / artist and how did you execute it thus far?
I'd say my proudest accomplishments would probably be having the chance to work with Delta Deep, an excellent electric blues super group featuring some of my musical heroes such as Phil Collen of Def Leppard and Dean DeLeo of Stone Temple Pilots. Other accomplishments would be somewhat peripheral, such as hearing from grunge rock group TALIA that my PR work contributed to them getting signed to a label and achieving some of their core goals as a band.
@skopemag: I think social media is crucial in 2019 for any industry. In regards to music, what are the top 3 platforms to be on?
This is liable to change as algorithms often do, but Facebook, Instagram and Twitter are all still important. Artists should also be exploring documenting their successes on Pinterest as well as using video marketing with apps like Tik Tok.
@skopemag: We are very humble here @skopemag – but what made you choose us to give you a medium to reach our audience with your message as opposed to other blog/sites?
Skope Magazine has been here since the beginning of my time in this business and I've always particularly appreciated the kind and straight-forward way you manage things. You've been good to me and I appreciate it.
@skopemag: There are some bad eggs in the music biz – just looking to get $2500+ from a band or artist and then disappear, how do you convince prospects that you are legit and dedicated?
We're transparent with just about everything for this purpose. Most people who cut and run in the industry tend to shy away from actively growing their brand on a consistent basis. We have everything from our client roster to our policies to our pricing to our actual results public. Not only on our website but we also use social bookmarking on websites like Pinterest to give the public a chance to look through our actual placements and decide for themselves. I always tell artists there's no need whatsoever for mystique and lead them to the actual examples of our work.
The best way to combat mystique is transparency.
@skopemag: What are some awesome bands / artists you are working with and are excited about going to 2020?
I have pretty eclectic tastes. I'm currently excited about rappers Hope (album "Red Man"), RuudAwakening (album "CATHARSIS") and J'Moris (EP "SnapChat"), all whose music I bump vigorously and I feel are a cut above in both passion and artistry. I'm also excited about punk metal group Chotto Ghetto (album "WILDFIRE"), alternative synth pop artist Les Techno (latest single "Edge of the World"), avant-garde metal/alternative act Lightning Hunter (album "Beyond Beyond"), Los Angeles-based alternative R&B singer May Devun (single "Say the Words"), ambient electronic artist Galapaghost (album "A Planet Without an Atmosphere"), industrial duo Jane in Space (EP "Gorerunner"), singer songwriter Seneko (EP "Soul Numbers"), I could go on.
@skopemag: If you were to give advice to a band /artist looking for a major PR boost what should they have ready to maximize the ROI such as new single, tour, APP, etc?
Have your music distributed everywhere and don't create reasons to withhold it from certain places, whether that be Soundcloud, Bandcamp, wherever. People are very choosy and limited in their music consumption so it's important to be everywhere. Secondly, it's a good idea to host a store on your official website when possible. You can even stock it with print-on-demand items. This gives people alternate ways to support you besides expecting everyone to like your accounts or stream you a hundred times. Build your home base!
@skopemag: What would you like to accomplish in 2020 and where can interested folks reach out to you?
I'd like to expand in all ways in 2020, building our core audience and our own website, which is a popular music news destination now in it's own right, so I can play a larger role in directly curating new music. We're constantly building our social presence as well so this will play an important role in 2020. Interested folks can reach out to me at –
https://independentmusicpromotions.com/submit-your-music/
Thanks for your time!