Giovanna is an artist who approaches music from both visual and auditory directions. Her background lies in cinematic scoring and so this comes as no surprise, but her latest release proves that she can really go above and beyond when it comes to crafting masterpieces in ethereal pop music.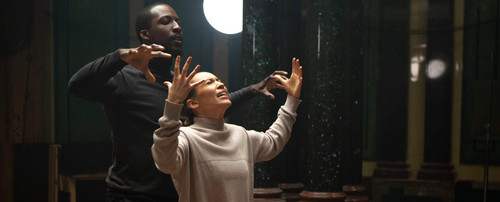 'Young Heart Player' is a song which has been translated perfectly to fit in with the music video accompanying it – a dance-fuelled video which forgoes the usual lip-synced performances of an artist in favour of choreography by two dancers. The two battle for power in a clear depiction of the kind of power struggle about which the song speaks. The issue of power has been expanded on however, to fit in more widely with unbalanced power dynamics found in courtrooms and governments the world over.
It's a testament to Giovanna's vision and songwriting skills that the song was able to to be adapted in this way by her team. The final product is a must-see and the song is glacial in its delivery, pure pop in its tone – a truly catchy masterpiece that I defy you to get out of your head.