The Cold Stares draw from a bevy of influences to inform their songwriting and the latest studio release from this duo, Ways, is their best recording yet. Chris Tapp and Brian Mullins are longtime musical collaborators and their years working together has helped them establish the necessary musical rapport to make the impact they leave on listeners. They are far from any school of guitar heroics despite Tapp's obvious skill with the instrument and the bash and thud school of drumming doesn't count Mullins among its ranks. They play with tremendous muscle, without question, but the album's thirteen tracks attest to a greater artistry powering their performances and encourage new and longtime listeners alike to keep coming back for me. Ways isn't a one and done listening experience.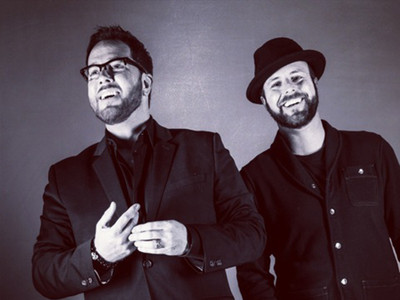 FACEBOOK: https://www.facebook.com/thecoldstares/
"Any Way the Wind Blues" kicks off Ways with a blast of hard rock bluster. It's interesting to me how the band's music, at least on tracks like this, straddles a line between the past and present so well – there are obvious reference points with traditional blues running throughout the track. They recall, however, the glories of numerous hard rock outfits from the past while freshening up the form with rhythms and pacing all their own. Songs such as "Any Way the Wind Blows" serve notice to newcomers that this is a band demanding serious consideration.
Their ability to bring the present and past together in seamless accord continues with the second track "Ways". The title song doesn't break open new songwriting ground, it's essentially about an alluring woman who complicates the singer's life and causes him more trouble than she's worth, but Tapp delivers the lyric with such edgy verve that it seems recast somehow, new, and vibrant. "I Was a Fool" takes things at a much faster clip than the first two songs and the funked up bite of Tapp's guitar pairs up well with Mullins' driving work on the drum kit and the impassioned vocal. This is certain to be a real scorcher during the band's live show.
"Thorns" is the first time we meet the acoustic side of their musical character on this release and it makes an enormous impact as a standalone and on the album as a whole. Anyone attempting to pigeonhole the band should listen to this track and take heed. The later "I Ain't the One" has a much different subject matter and style than "Thorns", but it is acoustic as well and follows the influence of gospel blues as its guiding impulse. There, arguably, hasn't been a song like this written and recorded in many years. Flat out.
AMAZON: https://www.amazon.com/WAYS-Cold-Stares/dp/B07VQSGWR2
"Headstone Blues" is a real grinder that shows immense confidence. They develop this track in a patient way, Tapp and Mullins work close together throughout, and the orchestration of its peaks and valleys gives it much of its power. Tapp gives everything of himself as a singer, but this is one of the best vocals on Ways. Another first rate vocal accomplishment arrives with "Jackson Mississippi", but the songwriting is even better. The Cold Stares weave a twisted and downtrodden tale of bad luck masquerading as good fortune but they keep listeners guessing up until near the end when a final curve ball takes the story in a different direction. This is much more than just a blues band – Chris Tapp and Brian Mullins can, frankly, do anything they turn their creative attentions to and I think Ways scratches the surface of their immense skills.
Gwen Waggoner