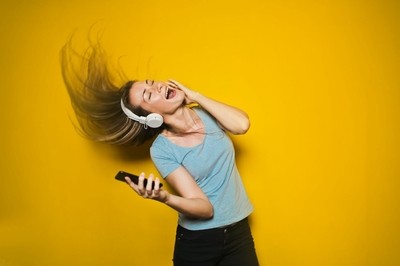 Australians listen to music for around  
3.4 hours each day
, according to Visual Critical. With such a vibrant and active love for music across the country, Australian brands are aiming to provide consumers across the world with  
better ways to boost their consumption
 and enjoyment of music. If you happen to enjoy listening to music, it's worth wondering what sort of personal audio technology can help boost your music enjoyment. So to that end, what tech can you tap into?
Specialized Headsets
As a music lover, it's practically assured that you've got (or at least experienced) a good headset to help you enjoy your favorite tunes. Headsets or headphones can help enhance the  
emotional experience you have through music
, according to Dr. Tanja Luckins. There are a lot of different headsets to choose from, including bud-types, wireless types and Bluetooth ones, so you are definitely spoiled for choice. Amongst the most popular choices are  
noise cancelling headphones
, which are perfect for commutes and travel. Several big brands like Sony, JBL and Bose offer such headphones, so it can be difficult to choose. It helps if you read up on different tech reviews to determine which brand is a good fit for your preferences.
Integrated Glasses
If you're not a fan of headphones, something a bit more discreet might appeal to you. Bose made a pair of glasses or sunglasses which have speakers  
built directly into their arms
 and fit over your ears. It's a smart way to avoid the clunkiness of headphones while giving you something stylish to wear. What's interesting is that the speakers are created in such a way that only you will be able to hear what you're listening to, so it offers you privacy and fashion in a single package. Released early in 2019, Bose has definitely caught its competitors unaware, and other brands are scrambling to create their own versions.
Smart Home Technology
Around 41-51% of households like the idea of interactive smart technology in their homes, according to Kate Letheren of the Queensland University of Technology. Smart technology like smart speakers from Amazon, audio lights, and even discreet wall speakers all work together to provide a seamless musical experience for music lovers. Depending on the sort of smart speaker you have, you can audibly command Alexa or Siri to play songs that you love. Australian brands like Z-Wave and Insteon offer smart home technology to a global market to serve varying audio needs. What's great about smart home technology is that they are often made with mobile apps so that you will be able to control everything with a few swipes on your phone.
The interesting thing about technology is that it is in a constant state of improvement. So if there's anything you can depend on, it is the fact that there will always be something new to help you enjoy the tunes that you like. Take your time and keep an eye out for the latest personal audio technology news so that you'll know what's worth investing in and what isn't, and keep an eye out for up and coming Australian brands.