Canada's own Linda McRae releases a new album called 'Going to the Well' that is just drenched with heart & soul. This record is soaked with raw emotion as Linda McRae proves she is one dominant singer/songwriter. 'Going to the Well' is one you will want to drink in fully because it just offers the listener so much depth & character.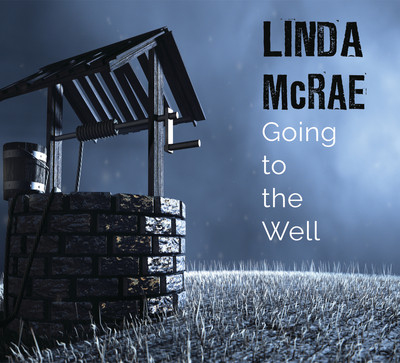 Linda McRae has a musical career that spans three decades and she is also an established teacher to boot. Linda is no stranger to making melodies or lesson plans and one thing you will learn about this multi-dimensional artist is that she speaks through her work. McRae has a unique way of conveying her most deepest of feelings & emotions through song. When listening to 'Going to the Well', I couldn't help but think of the late, great Johnny Cash covering "Hurt" by Nine Inch Nails. Cash took that song to another level, made it his own and delivered an unbelievable performance shortly before his death. Linda McRae goes about songwriting in a similar way by being highly unique in the delivery & words and also by going to another place when performing. You sense that McRae is simply lost in her music on all 11 tracks with 'Going to the Well' doing all the talking. Every single song on this album is personal, intimate and distinctive as Linda McRae does not hold back. The sound comes across as very earthy and the mood is slightly somber where one will stop and reflect for a moment. 'Going to the Well' is an experience as Linda McRae provides thought-provoking lyrics and highly conceptualized stories & notes.
'Going to the Well' is set to be released on October 1, 2019 and highly anticipated. The album was recorded in St. Thomas, Ontario and produced by Deni Gauthier with Linda McRae on acoustic guitar, banjo & vocals, Gurf Morlix on guitar/vocals, Bill Kirchen on guitar/vocals, Shara Gustafson on background vocals and Deni Gauthier on guitar. The record includes dynamic originals and inventive covers like the rousing rendition of David Bowie's classic number "Heroes". Linda McRae hasn't only created wonderful music here but she has also painted a picture through her lyrics, voice & chords. This portrait is now complete and it is Linda McRae, 'Going to the Well' that is sure to make a BIG splash with listeners everywhere!
http://www.LindaMcRae.com
http://www.trespassmusic.org
By Jimmy Rae (https://twitter.com/2JRae)