Get ready to hail this "Taxi" because Caldonia is giving the listener one hell of a ride! Whatever your destination in life is, Caldonia has you covered with one steady route. Caldonia is a six piece band from Alabama and "Taxi" is the exciting, new single/video that is sure to get you where you need to go.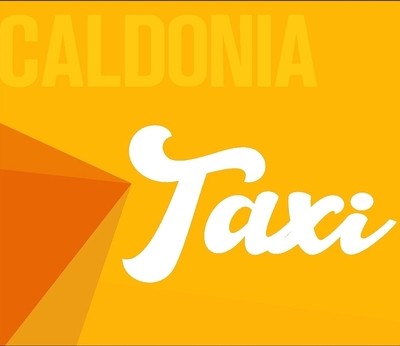 It's hard to believe that "Taxi" is actually a debut release for Caldonia because the recording has such a strong-sounding, polished touch to it. I was also pleasantly surprised to find out that this song was recorded at FAME Recording Studios in Muscle Shoals, Alabama. There has been a lot of magic captured in Muscle Shoals over the years and so much music history, so it's great to see Caldonia carrying on the tradition. The members of Caldonia include: Keyton Fike on vocals, Jason Wright on keys & vocals, Daniel O'Donnell on sax & vocals, Carl Kasper on bass, Matthew Gravitt on percussion and Eric Singleton on guitar. Together, these Alabama Jammer Slammers are giving the audience good old-fashioned rock 'n' roll mixed with soulful melodies and riffs. One of Caldonia's major influences is classic Motown and I can definitely sense that element from the overall approach to "Taxi". The single is simply fun & lively with Caldonia jumpin' & jivin' like nobody's business. You will hear driving rhythms and energetic vocals that satisfy your senses to the max. The instrumentation is rock-solid as Caldonia came to play like there is no tomorrow!
You won't want to miss this one because I can honestly say that this "Taxi" is worth waiting for. I feel Caldonia has a bright future in the music business because "Taxi" is already stuck in my head and these Alabama natives provide jam-packed excitement.
You can check out the video for "Taxi" here:
and see you at the next stop Caldonia!
https://www.facebook.com/CaldoniaMusic
By Jimmy Rae/Jrae23