A spindly groove slowly evolves into a full-blown tidal wave of emotionally-charged beats as we enter the decadent opening bars of "Type of Guy," the new single from the one and only James Cole, but this tantalizing introduction reps only a fraction of the chills and thrills that this track is going to throttle in our direction over the next few minutes of play. The instrumental textures wrap around us tightly only to ease their grip once Cole starts to serenade us with his honey-sweet voice, and in the ensuing harmonies, we're instantly swept away in a singular force of rhythm that will only grow larger and harder to evade as we sink deeper into the romantic throes of this composition.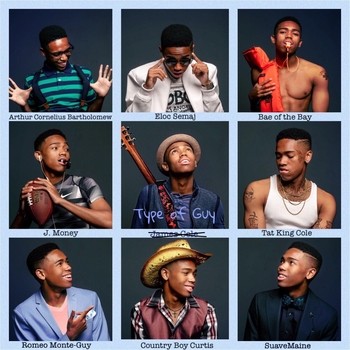 James Cole sings with a bit of hesitation in his voice, but he doesn't sound unsure of himself in the least. He gives us the impression of reticence to make the admissions that he is in these lyrics, and yet he feels compelled to confess everything on his mind to us just the same. There's nothing to come between him and his audience in "Type of Guy," and rather than hiding behind the wall of harmonies that form in the wake of this hook's gripping thrust, he comes right out in the open and gives us everything that he can with nothing more than a mic and a soulful knack for generating a sweet melody out of thin air. It's breathtakingly seamless and obviously not the result of some technological augmentation.
DSP:
https://distrokid.com/hyperfollow/jamescole/type-of-guy-2
The chorus has the swing of a rock song and the polish of a pop single, but this isn't where "Type of Guy" suddenly converts into standard-issue millennial music; quite the opposite, actually. There's so much love in these grooves, so much emotive elegance bleeding into the rhythm of the track from the vocal delivery that this is the point where the song starts to sound and feel like something futuristic. We're getting a front-row seat to an intimate performance from one of the underground's most underrated young talents in this single, and if there were any critics that still needed a little convincing, "Type of Guy" provides sufficient evidence of his aspiring greatness, and moreover, his legitimacy as a songwriter.
DSP – https://open.spotify.com/album/4Pr56th2D1HtWxLWRv9hBB
"Type of Guy" concludes with more panache that it initially starts us off with, but as its echo fades into the silence from which it first sprung up, the optimistic energy created by its grooves still affects anyone who was within earshot for hours, sometimes even days, after the music has stopped playing. If you haven't been satisfied with any of the independent R&B, hip-hop and urban pop to make headlines over this summer, you'd best give this new track from James Cole a listen before the month is over. It's got all of the features that most of us love about those three styles condensed into a single tour de force that doesn't ask a lot out of us in exchange for a wealth of evocative beats, and in many ways it contains everything that has been missing from mainstream pop this year.
Bethany Page