On any given night in Manhattan you can walk into a club and catch the act of night. But sometimes there is one that hits you square in the heart with their amazing talent. This would be the case when it comes to the pure talent of Bria Lee. Hailing from the stony state of Rhode Island she decided to take on the gritty streets of Manhattan. She not only took them on but beat them to the punch.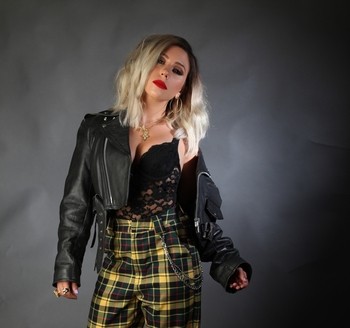 It wasn't all rosy for Bria and she navigated her way into the music scene as he worked odd jobs to get by. She luckily had the full support from her parents who encouraged her to follow her dreams. This would work well for her as she ended up being signed to Republic Records and worked on projects with
PitBull and Fat Joe.
"I'm very blessed to have had the opportunity to work with such prestigious artists so early in my career. They're both incredibly talented people as well as kind. I enjoyed the experience a lot. Doing the music video for my song "One Shot" with Fat Joe has been one of the most surreal moments of my career so far. He was awesome. "
She graduated from the New York's Manhattan School of Music there she studied classical piano. Bria became a staple in the NYC jazz scene taking on the stage at various venues. But a sudden tragedy took her off course after the passing of her father. She would turn away from her music as the loss of her strongest supporter was gone. Yet she would come to realize that her father would have preferred she carry on.
Her original music has been compared to the likes of Alicia Keys and Amy Winehouse which seems fairly accurate. Bria is multi-talented as she can sing, write, play the piano and the ukulele. So far, the has released tracks like "One Shot" w / Fat Joe which was remixed by PitBull, "Purple Clouds" and "Piece By Piece". She is planning on releasing a new EP entitled "Little Room" this coming September. It will feature seven new tracks.
At the moment she has locked in a residency at the legendary Bitter End (next show on September 12th). One thing we must mention is that she was honored to have performed the national anthem at a NY Jets / New England Patriots game at MetLife Stadium to a mesmerized sold out audience. Keep up with her upcoming shows and new music at – https://www.brialeemusic.com/
by Nick Christophers