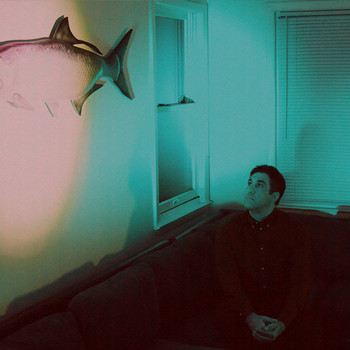 Singer, songwriter, producer and multi instrumentalist Tj Penzone started THESE PEOPLE as a solo project after the break up of his former band Men, Women, & Children (Reprise records). Not wanting to be tied down to any specific line up, the live band has a constant rotation of musicians but the songs are primarily written, recorded & produced by TJ, with additional instrumentation, and production by his brother Rick Penzone (Color Film, MWC).
Their latest song "A/B Vision" was co mixed by Daryl Palumbo (Glassjaw, Head Automatica), and has Walter Schreifels (Gorilla Biscuits, Quicksand) on back up vocals.
Listen to A/B Vision on Spotify:
https://open.spotify.com/track/62ylimtLskShXyjskA6zPX
Of the song, online blog Medium said "A/B Vision opens on an almost discordant metallic guitar, followed by an edgy measured rhythm, raw and crunching, as keening textures of synth hues stream overhead, infusing the harmonics with taut psychedelic tones. Hints of prog-rock filaments surge through the melody imbuing it with visible disturbances of residual energy.
Dreamy, ethereal vocals and haunting backing harmonies suffuse the lyrics with hooks of deepening perceptual aberrations, akin to a phantasmagoric reverie"
Although the music is influenced by many genres, there is a common theme of primal rhythms, angular guitars, synthesized overtones, and ethereal vocals that tie all the different types of songs together.
Of the video, writer Randall Radic continued "The video, surreal and kaleidoscopic, depicts a fantastic mélange of visuals reminiscent of 2001: A Space Odyssey combined with images from a '50s sci-fi movie, intermingled with blurred images of band members playing their instrument"