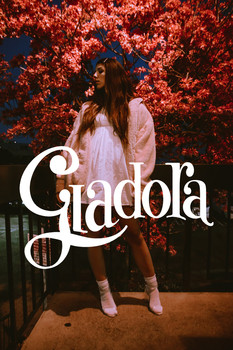 There are a couple of clear break points in Giadora's first single "Twisted" and it helps frame this dramatic release for listeners. I admire the obvious design of the song; the airy ethereal introduction strikes an effective opening note before the song's pulsing beat begins and Giadora launches us towards the first verse. The Los Angeles headquartered vocalist name checks a number of influences, but her pop and soul pedigree is on display with "Twisted". The song has an apparent slant towards dance music and succeeds as such. It isn't surprising for a talent who began playing music in her pre-teen years and honed in on music with the obsessive love distinguishing top flight performing artists. Giadora's single "Twisted" has intelligence and physicality in abundance.
SPOTIFY: https://open.spotify.com/track/4LgBeM3hCx1CHH9wMZfX6o
She enlisted the assistance of producer Viision for recording this single. One of the marquee members of UK band Five Star, I can imagine he brought a voice of seasoned artistic experience to preparing and recording this song though there's never any question who the spotlight follows. Her voice fits well with a dance track backing because she has an elastic range; she inflames the verses and choruses alike with tough-minded heat. The empathic note in her singing complements the song's bass and percussion as well – they make for a deep groove when taken together.
Music technology has come a long way since synthesizers achieved a new level of prominence in the 1980's but, in the wrong hands, these instruments can still give a gaudy and false tenor to a song rather than making it better. Giadora doesn't suffer the same fate. The unquestionable main instrument in play is her voice and the synthesizer lines flesh out a musical structure around her performance. The bass and drums mentioned earlier give the song solid grounding as well with a hard but never oppressive swing.
Structure is a big thing making this song memorable. The set up for "Twisted" maximizes its chances for success – the evocative intro gives way to the main body of the song and Giadora's performance picks up added oomph thanks two dramatic resets coming during the course of the song. The chorus is tight and gives the song its peak emotional moment without ever sounding too heavy handed. There isn't an outright ending to the song, per se – "Twisted", instead, comes out as a well organized blast of emotion and seems to end when it exhausts its heartache and indignation.
INSTAGRAM: https://www.instagram.com/giadoraa
Giadora's musical upbringing and obvious devotion to her craft is something you hear from the first with this debut. She holds nothing back, she wants to make a place for herself in the upper echelons of entertainment, and singles the quality of "Twisted" are well aimed for such consideration. It isn't perfect, but that's matter of taste – some may push back against its dance music style. Her ascent to music world notice has been swift for a reason – Giadora harbors a potentially transformative talent for genre crossover you don't often hear. She sounds like that, in time, she can and will do it all.
Gwen Waggoner