This is Laura Cheadle's favorite time of year and the singer/songwriter is already off to the races this season. Laura Cheadle and her band are playing numerous shows on the East Coast and have a BIG event coming up with Robert Randolph & The Family Band. Her highly-acclaimed album 'Chill' was released in 2017 and still getting a lot of generous airplay and recognition. Laura Cheadle is still cool as a cucumber and going full force this summer with a fully-packed schedule. This Philly dynamo is a real firecracker and is simply on fire as sparks are flying everywhere for Laura Cheadle and her music career!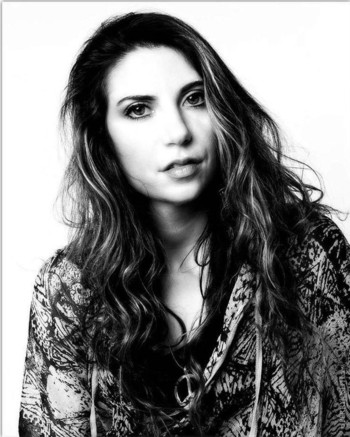 J Rae: With the summer finally here, what are some of your favorite things to do this time of year? Any cool, Cheadle summer traditions worth mentioning?
Laura Cheadle: Ah, summer, my favorite season! Summer is insanely busy for me touring and performing-wise which is super exciting. I love performing all over the country in the summertime as there is just something in the air where the music fans come to each show with extra excitement! July 4th is also my absolute favorite holiday where I have fond memories of performing in my hometown parade playing the drums and singing with my first band 'Sibling' with my brothers. Every 4th of July, I love to recreate this memory the best I can :)
J Rae: You and your band are set to open for Robert Randolph & The Family Band on Wednesday, July 17 at Sellersville Theater & Washington House Hotel & Restaurant in Sellersville, PA. How did this develop and are you able to express , in words, the anticipation level for you and the rest of the band?
Laura Cheadle: I am so excited for this show! It truly feels like a music match made in heaven. Coincidentally, my bass player knows Robert from before he was famous playing the church with him, so this will be a fun reunion for them as well! I feel our dual family bands is perfect and the music will complement each other very well. Robert is so talented and so I am stoked!
J Rae: I have to say that this could be the absolute best pairing considering A) Robert Randolph & The Family Band incorporate elements of soul, jazz, funk and rock much like yourself and B) Laura Cheadle and Robert Randolph both play with family members. Could this be a music match made in a heaven or blessing in disguise perhaps? If all goes well on July 17, could fans possibly see more of Laura Cheadle and Robert Randolph & The Family Band joining forces on stage or even collaborating?
Laura Cheadle: I sure hope so! I have spoken with Robert via social media a few times and he really is a great guy and musician. I even jumped on stage during one of his shows. Music fans for years have been anticipating our collaboration, so I am looking forward to future possibilities after this show!
J Rae: You and your bandmates have had the pleasure of playing with and sharing the stage with many musical talents over time. What are some of your most fondest memories and which artist(s) had the biggest impact on you personally?
Laura Cheadle: I had the most amazing experience opening for Peter Tork of The Monkees. Sadly, Peter recently passed but his memory will last forever in my mind. He was not only kind, but was so happy to support me as his opening act. Peter brought me on stage to sing with him & even brought my mother on stage to sing "Daydreamer Believer" with my entire family. It was truly an experience I'll never forget!
J Rae: I was lucky enough to review your album 'Chill', (https://skopemag.com/2018/06/27/laura-cheadle-chill), last summer and boy did I enjoy that record! How has the response been over the past year when it comes to fan reactions, airtime and sales?
Laura Cheadle: The response has been incredible. This album has been truly life-changing for me. I released an animated music video for my single, "Reverberate" off the album that has received national and international praise and awards! 'Chill' is still doing extremely well. My song, "Conversations In My Mind" was picked up by the record label 'RL Recordings' who is promoting that song nationwide on major FM Radio stations. I'm very excited!
J Rae: The animated music video for your song "Reverberate":
has such a cool vibe and I love the animated scene and characters meshed with you in the flesh on stage. Who came up with the concept for this video and did it turn out exactly how you had envisioned it?
Laura Cheadle: Thank you! I actually met KXB Studio at a music festival and thought it'd be a cool idea to bring in animation for a music video. They worked with me closely on this video and the outcome is incredible! I wanted to do a video where I didn't have to hire actors. The animation that you see is actually real dancers that came in to shoot. KXB Studio then animated over them. I am still in awe with how it came out!
J Rae: To all of the Skope readers, can you give us the exclusive scoop on one area of your life that you've never revealed to the press or public? You can focus on a particular trait if you want that not a lot of people know about; doesn't have to be anything scandalous. lol
Laura Cheadle: Ha! I plead the 5th! It stands to remain a mystery, especially in the public eye. :) The only thing I can think of is that I am a strict vegan that runs 9 miles daily! Woo
J Rae: Exciting news as I saw that your song "Hey There Devil" was picked up and featured on the Freeform TV show "Good Trouble", so congratulations on that Laura! How did this deal come about and will you start pitching more singles now to television/movie companies?
Laura Cheadle: Yes! This was very exciting! I received an email on a Friday that it was going to be on and it aired that Tuesday. It was a whirlwind and happened quickly! I am always up for my songs being featured in TV and Film as I receive wonderful press and new fans! Freeform even added "Hey There Devil" to their official Spotify playlist, which has really brought me new music fans!
J Rae: Being that you're based in Philadelphia, it makes sense that you and your band would play a lot of shows out on the east coast but wondering if you have any plans of hitting other parts of the country in the near future?
Laura Cheadle: Absolutely! We recently performed in Nashville and have an international tour coming soon! Stay tuned to my website!
J Rae: I always end my interviews on a positive note as it's become a daily ritual and so my question is what steps do you take each and every day to ensure a positive mind, body & soul? Life can be tough sometimes for many people, so what advice can you give to help guarantee daily success and positive results? What's Laura Cheadle's 12-Step Program for Positive Living/Lifestyle? :)
Laura Cheadle: I believe that being kind is the most important trait that a person can have. I like living in sunlight. I meditate daily, run and eat well. This helps my soul. I also love to help others artists and collaborate as much as I can. I truly believe being your authentic and kind self will help you evolve as well as others. Spread love; Love conquers all!
By Jimmy Rae (https://twitter.com/2JRae)