Since 2014, DC's Philip Basnight and Colin Cross have been creating songs that embody the best kind of identity crisis.
Incorporating the vulnerability and shared insights of late-night, low-volume conversations, the duo better known as Broke Royals transform these inspirations into stadium-ready anthems. Their gut-punch choruses easily reach the folks up in the nosebleeds.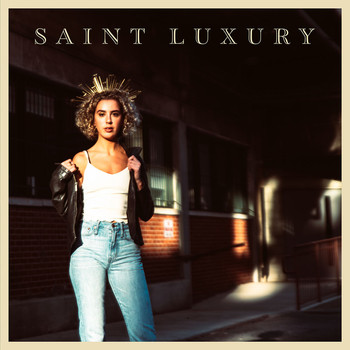 While they're on their own sonically, their musical choices are very "DC." From the get-go, their output has had all the nuance, raw emotion, accessibility and directness of their neighbors in the legendary Go-Go and Hardcore scenes.
Some of the nation's top music publications have taken notice, too, including features on Billboard, Huffington Post, PopMatters, Atwood Magazine and No Depression – as well as being chosen as one of the top "bands to watch" by CBS Television and Southwest Airlines.
The chemistry between Cross' production chops and Basnight's literary word-craft has become more compelling and more-worthy of max volume with each release, and it's on full display here.
With "Saint Luxury," the first single off their forthcoming album of the same name, uncertainty has never sounded so sure-footed. They've taken their urgent, anthemic guitar rock and soulful melodies in as many directions as they've got songs, and their latest is another major leap forward.
Every song is a struggle. A crisis of faith. Star-crossed love. Or accepting your privilege. A good artist can turn any private conflict into public property. Basnight and Cross may have just zeroed in on a struggle that transcends class, race, belief system, politics, geography, gender — everything.
Listen: https://soundcloud.com/brokeroyals/saint-luxury-mix2
It's that stretch of life we all wander solo in between being told what's "right," and being looked to for "answers." It's the stretch where we have space to challenge and explore what we think is right, but only if we leap into the unknown. Trading in the certainty that comes with having "answers" in search of the more important, more elusive questions. It's a tough enough time to navigate, never mind name. Sometimes it takes a song to tell you which kind of lost you are.
Enter Saint Luxury, the would-be savior, and her song. Talk about lost. She's an angel who's had it with Heaven. The clear-sky clean notes and rhythmic propulsion convey the celebratory sadness of departure and the breathless hope that lies in whatever awaits. She's taking the first plane out of heaven to trade in her answers for questions.
This is our gateway to the Saint Luxury album, Broke Royals' second LP, and a concept record in the spirit of Sgt. Pepper's. The duo isn't just constructing a character arc, they're building an entire world. It's a put-it-on-repeat reminder to be empathetic and to be present. And in these times, it's a much-needed reminder that you can still save your soul with Rock & Roll.