So here we are on a gorgeous Sunday and it never stops here @skopemag. Today we are excited to have an artist who goes by – Matt The Fucking Rapper. 2019 is really been a busy one for Matt and his crew. He is currently touring with Sadistik and Elucid all over the east coast and has new music streaming on Spotify here – 'Wake Up Do Better.' We got to get it in with Matt The Fucking Rapper and we covered a lot of ground so lets get to it! Enjoy the rest of your weekend as we gear up for July 4th here in the USA.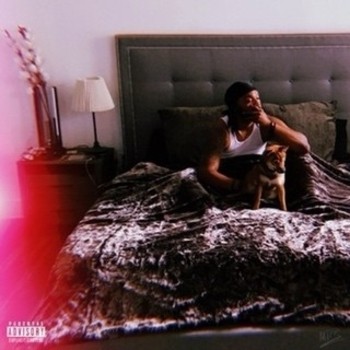 @skopemag: Where are we talking from today and how is summer 2019 so far?
Today I'm in a van headed to Pittsburgh after shredding Cincinnati on day 2 of the Haunted Gardens Tour opening for Sadistik and Elucid and oh am I having a blast performing, meeting new people and eating foods I've never eaten before (bacon inside the pancake batter is a highly underused recipe shout-out the Sleepy Bee)
@skopemag: When in life did music become something more than a dream and you began to pursue a career?
I was 19 or 20 I don't remember which and I decided alright Matt, you've got plenty of friends rapping so there's no excuse for you and once it was confirmed by others that I wasn't trash I hit the ground running and my boy K Cee L let me spit a verse on his song Cocaine and i said something about someone's girl looking like Krillin and boom…instant rap career
@skopemag: Would you say that friends/family support your drive & passion for music?
At first it was so rough my parents and family actually didn't know I made music for maybe a year or two I just didn't feel like dealing with the impending disapproval but my friends were all supportive from the very beginning to the point I actually made some money my very first show at Kamazoo in the middle of no where Hialeah because so many of my friends showed up I'm so appreciative of those times the early days were something so special and it turns out I never had anything to hide from my parents they may not like the music especially the obscene amount of profanity or the F School references lol but they're super supportive my whole family is and I've got a big ass family
@skopemag: Would you say it is harder for an emcee to create a fan base due to technology + social media?
Its a double edged sword because on one hand your personality and music are accessible to so many more people and even though there's more music than ever to sift through and find and listen to it's also a bit harder to stand out. On than you could say it's harder for an to do it without the antics and extra attention seeking things some people crave on social media so a guy who's an incredible musician can be overlooked if he can't garner 50K followers from pink dreads and killing chickens on his IG. We're in a weird time lol I love and hate that any and everyone can upload music to the internet for others to enjoy and/or hate
Stream – https://open.spotify.com/album/1xF3P5II34iWB3kkUC9HBk
@skopemag: How did you settle on your alias – Matt The Fucking Rapper?
So initially I was Matt the Rapper, I wanted to include my name and I wanted to be as blatant as possible about who I am and what I do BUT like 6 months later I peep this kid named Chance the Rapper drop a video called Hey Ma and it had like 400 views so I was like ok I'm safe, next week I see it's at like 1200 then the little fucker jumped but here I was like a mixtape or 2 in already so I decided it'd be best to just add a curse word to emulate my abrasiveness…reading this now it's not as cool a story as I thought
@skopemag: You have entered a busy & exciting time with you 'Wake Up Do Better' album + tour. Explain how long you were working to make this a reality?
I've been working on this album for maybe a year or 2 with Jah aka Jahrahmf we wanted to take a break from our Nobodies identity and get back in our solo bag that we originated from before we accidentally stumbled into being a duo lol and when Jah said he'd be down to executive produce my project I knew it would be fire no matter what because he wouldn't let me put out garbage he's a musical genius we spent a lot of hours in his home studio fine tuning this project and creating something solid it was a great experience. The tour came about simply because Niklas Oliver over at Oliverbooking is an incredible human being and asked if the Nobodies would be down to hit the road with Sadistik. I've been in talks with Niklas for a few years now and we were just trying to get the right opportunity going and this turned out to be it and so far I'm having a blast both Elucid and Sadistik and incredible guys to tour with I'm learning a lot and having a great time in the process playing in front of new crowds every night
@skopemag: How did you choose the beats for the album and give us insight into a studio session with you?
So the beat selection was easy, it was whatever Jah cooked up, the man doesn't miss. We literally just go in his room, crank on the monitors with a video game in the background and talk about the mood we're in. As Jah is playing shit I shout out "oh shit that's dope" or "oooh try that faster" and I write as he creates we've got a pretty cool synergy going for that and when I have a verse or a piece of a verse I lay it down and Jah adds even more layers. If it's whack he tells me lol and I try to do better but we really just feed off of each other. For example for Wake Up Fuck Face we were fuckin around on YouTube and Jah decided to sample a lightsaber sound, for Wake Up The Guise we were trying to make a song you could do the Blockboy JB shoot dance to lol
@skopemag: If you were to do a full budget music video for 1 of the songs which one and how would that look?
I'd do Say Less, I'd black of a street on a hill with cool old brick buildings around and walk my dog down the street as cool scenes were played out by actors all around me like a mob of feminists protestors or ICE Agents arresting little kids or trump fucking a prostitute wearing American Flag lingerie on the desk show just how much he's fucking u all in the ass and I'm just walking my dog like most of America pretending it's al fine and normal
https://www.instagram.com/mtfryourmom/
@skopemag: When you hit the stage how do get the crowd lit and how did you link with Sadistk?
It depends on the night, I like to switch it up from show to show and feel the crowd out, sometimes I'll start with a hard hitting song, sometimes I'll start a dance contest In the crowd or sometimes I'll tell a really weird story it all depends on how I'm feeling and once I've made a connection I hit them with the music and the party really begins. I've known Sadistik for 2 and 1/2 days and he's one of the coolest guy I've ever met he's just handing out love and knowledge and I appreciate it all man I'm having a blast
@skopemag: When you are not making music what is life like – work / family / hobbies / etc?
I spend a lot of time with my dog and my fiancé Diamond who's out here on YouTube as The Diamond Life handing out health tips and facial recipes so your boys skin is flawless! Taking vacations as much as possible, experiencing new places, trying new foods and adding to our home alcohol collection. I've recently become a workout junky at Apex Performance where my boy Darryl Johnson is training me to have an 8 pack no matter how much Waffle House I eat. I like to take a lot of pictures and videos and I'm a huge Jets and Knicks fan so my world is over now till September but oooooooh Jets will be AFC champs and I'm begging KD and Kyrie to sign with the the Knicks so if they don't I'm just glad Monday is a day off from the tour so I can be sad all on my own
@skopemag: What are you excited for the next 6 months and where can we follow & like you @?
The next 6 months I'm excited to get an EP out and drop some music videos after tour is wrapped up and start working my ass off so I can get on another one follow me at @MTFRyourmom on all socials and hit WakeUpDoBetter.com to get the album, a mug, a shirt or just see what my background has changed to for the week lol