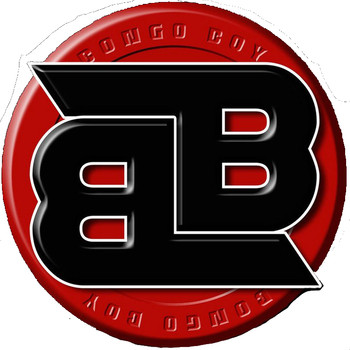 Monique Sherrell Brown goes for a rustic gritty charm on the charming folk of "Wishing You The Best (Homestead Vol. 1)". Everything works from the twang of the guitar to their intimate vocals. The vocals rest front and center with a bluesy quality helping to guide it through.
"Can't Stop Loving You" has an ambient soothing quality to it, courtesy of Studeo's ear for melody. Guitars have a sly quality to them. Lyrics explore a summery, sunny disposition.
Delicate piano gestures imbue Jose Calarco's "LOVE" with a cinematic quality. Going for a poetic beauty the soothing delivery adds to the dreamy quality. Everything moves at its own unique pace going for a meditative quality.
A virtual wall of sound rolls through on Dario Distasi's intense "Stuck In Here". Tension comes from the nimble cross between hard rock and balladry. By allowing this duality to unfurl it explores relationships in unexpected ways.
Sam Densmore goes for an unruly defiant edge with the 90s era sound of "Damn The Consequences". With a strong sense of purpose running through the whole of the work it all has a gorgeous quality to it. The reassuring vocals give the piece a spirit of community, one that we are all truly in this together.
Menny feat. Sean Kingston goes for a jubilant, neon-hued sense of splendor with "Wings". The multifaceted, multilayered approach works wonders. By allowing it to get so loose, they tap into a perfect party atmosphere.
Les Fradkin blends classical and surf rock together on the unhinged "Summer". Full of fire and passion the track expands soaring up into the heavens. Nothing is held back it all simply rushes through in a brilliant blur of so much melodic richness.
A lounge jazz style closes it off courtesy of Liz Kennedy's "Hike Up Your Socks". Everything works from the gentle vocal delivery to the fragile guitar work. With a quiet, low-key rhythm it shuffles by like a kind breeze.
Monique Sherrell Brown
Wishing You The Best (Homestead Vol. 3)
New York City, New York USA
Bongo Boy Records
STUDEO
Can't Stop Loving You
Melbourne, Australia
Bongo Boy Records
Jose Calarco
LOVE
Redfern East Australia
Bongo Boy Records (Love Is Vol. 3 Featured Artist)
Dario Distasi
Stuck In Here
Manchester, The UK
Sam Densmore
Damn The Consequences
Portland, OR. USA
Menny Feat. Sean Kingston
Wings
Brooklyn, New York, USA
Trend Def Studio
Les Fradkin
Summer
Colorado, USA
2019 © RRO Entertainment
Bongo Boy Records
Liz Kennedy
Hike Up Your Socks
San Francisco, CA, USA
Clean White Shirt Music
TV Spot by
Annemarie Picerno – Trouble feat. Kenny Lee
Site – https://www.bongoboytv.com