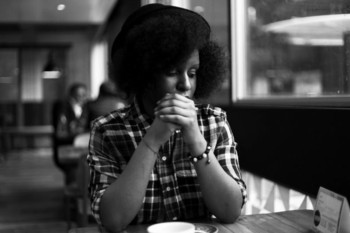 Kenesha returns with a beautiful touching soulful single, 'Hey I'. Combining elements of pop with soul, 'Hey I' takes form into a song that will resonate with the listeners. Kenesha delivers a perfect vocal on top of a catchy and mesmerizing chord progression. Moreover, the single contains every element for the song to go far in the charts. There is nothing more beautiful in music than having a simple production of acoustics and vocals. 'Hey I' does just that and takes the listener on a musical journey that any music aficionado will enjoy. Kenesha is an artist to keep an eye on as her incredible talent will take her far in the music scene.
Discover "Hey I" by Kenesha on Deezer:
http://www.deezer.com/album/46720162
Rising artist Kenesha, seeks the help of her fans and music lovers to vote for her in the Best in Music 2019 Awards. All it takes is 1 minute and an email to take Kenesha's career a step further. Moreover, you have the ability to receive a shout out by the one and only Kenesha by voting. All you have to do is tag Kenesha (@keneshamusic) on Twitter, Facebook or Instagram with either a picture of yourself voting or a picture of a beautiful scenery outside after voting. Once you've voted, upload the picture to social media with the tag and you will receive a shout out by Kenesha.
Vote here:
http://wshe.es/ZODT5pFD
https://www.wishpond.com/lp/2389564/entries/180495781/reference
Bonus: Fans will get a shoutout for voting all you have to do is tag Kenesha @keneshamusic on Twitter, Facebook or Instagram with either a pic of yourself voting or a pic of a beautiful scenery outside after voting and once you've confirmed you've voted via email and have tagged @keneshamusic you will to get a special shoutout from Kenesha.
About: Kenesha is a powerful and soulful singer/songwriter from London (UK), with a rich and persuasive tone. Her music has a freshness that embodies melodious and poetic authenticity and memorable potent lyricism. She evokes the influence of Tracey Chapman and Joan Armatrading. Her music has reached international recognition through the likes of, The Independent Music Awards USA, SXSW Music Festival, on radio stations on both sides of the pond such as K2K Radio, Chat & Spin Radio, Croydon Radio, Skope Radio, 99.1FM KLBP Radio, The Doug Coleman Show, Salford City Radio 94.4FM, Radio Wigwam, After Eight Show, Westside Radio 89.6 FM, Canalside Radio 102.8FM and used to promote the well know Oxjam Music Festival throughout the UK. Kenesha has recently been featured as one of the artists to watch! By the famous Pause & Play blog and music site, featured in Niji Magazine and highlighted on the international platform; Worlds Art, gaining her an international following. Her recent single 'Hey I', was released in worldwide stores in August 2016. Supported by Island Records, Tradiio and Spinnup, an emerging artist competition. 'Hey I' is taken from her debut EP – 'Eyes Wide Open'. She has headlined at many famous venues, festivals including Charlie Wrights International, Oxjam Music Takeover Festival, Stow Festival and performing a special night at the Troubadour in Earls Court. Kenesha is currently writing for her new EP/ Album. She is looking forward to recording her New EP/ album and touring.
Follow Kenesha Socials:
http://www.kenesha.co.uk/
https://www.instagram.com/keneshamusic
https://www.facebook.com/keneshamusic