If you love good music, you would have heard about Bill Abernathy. If you haven't, you're in luck. Bill Abernathy is a traditional folk singer who has been receiving critical acclaim for several of his songs that are currently enjoying generous airplay. Despite being a returnee to the music scene after a long hiatus, Bill hasn't lost his spark or his love for producing amazing music.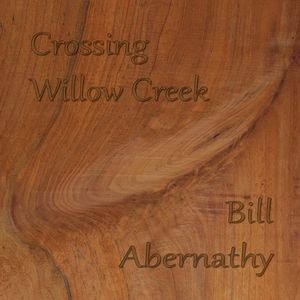 His current album "Crossing Willow Creek" is like nothing you've ever listened to before. It is totally exceptional in the kind of skills that come to play. Abernathy's voice and songwriting talents are radiant and breathtaking as you follow him on a musical journey. In "Changes," Abernathy sings about the journey of life and all the emotions along the way. "Changes" doesn't hit you like the average country song. It hits different with a whole new vibe that wants to make you tap your feet.
Abernathy is a wonderful songwriter and the lyrics of "Changes" come around like a nice story from an elderly relative. It reminds the audience that we all go through some changes when life happens, and it is okay to pivot in life. Places in our lives come and go and teach us how things could be. The lyrics to "Changes" are one of hope, survival and adapting to life as it revolves around us. Knowing that we learn each day from life is important in understanding where we're heading to in life.
"Changes" is refreshing in that it combines all the facets of a good country song with lots of modern appeal. It practically fits right into any scenario and if you hear it played on a pop radio station, you shouldn't be too surprised. Abernathy handled the guitars and lead vocals like the pro that he is, supported by Max Berry on the guitars and bass. "Changes" is a ballad that is a nice country jam, filled with nice riffs, saxophone, hand drums and keyboard instrumentals. It is everything you'd imagine a song written by Bill Abernathy would be – rich in content, soulful, rocky and modern. This is definitely one song you should consider for your evening grooves with a nice cold drink. While the lyrics have a serious message, you can relax to this song and get inspired as you ponder your next steps.