Irish pop artist KEHLI drops her debut track 'One Last Kiss' featuring Kid Eternal and Sam Ojo on April 26th through Rough Bones / Kobalt. Her opening gambit is an energetic introduction to an extremely exciting pop prospect.
Speaking about the song KEHLI says "Summer vibes! Had so much fun recording this track at SARM with my producers… instant bop! Hope people like it ?"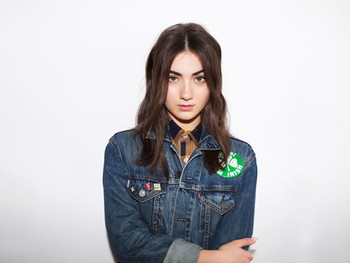 Hailing from Dublin, 18-year old KEHLI is a vocalist and performer with a soulful, passionate and unique interpretation of contemporary pop music. She spent her early years at stage school, where from age 5, she studied music and professional dance including contemporary, hip-hop and ballet.
Her evolving passion for music and performance encouraged a 14 year old KEHLI to try her hands on a couple of TV music shows (usual suspects The Voice/X Factor etc.) which at such a tender age, provided invaluable experience and gained her a small cult online following.