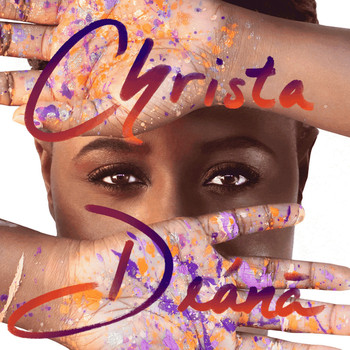 Christa Deánā's self-titled album is honest, sometimes to the point of uncomfortableness. With the theatrical – and much of this album's content is quite theatrical – "The Breakdown (Interlude)," Deánā sounds like she's having a recorded mental breakdown. Yes, we need more honesty in religious music, but Deánā sometimes takes her forthrightness to an extreme.
The album opens with "My Story (Introduction)," where Deánā tells of her religious journey. It's a spoken word piece that sets up the rest of the album. Much like many Biblical characters, Deánā feels as though she was simply destined to share the love of Jesus with the world.
The first singing song is "Plenty Of Confidence," a grooving, Anita Baker-like R&B number. Then with "If God Doesn't Want It," Deánā goes for a slinky R&B tune that also includes tinkling jazz piano. The track furthermore incorporates a male rap about mid-way through.
"I Ain't Worried" then slows the groove down. Built upon finger-snaps and a fluid bass-y intro, Deánā speaks to the circumstances in her life that cause her to get stressed out. With Pentecostal fervor, she rids her life of worrying elements "in Jesus name." Hers is not that non-confrontational, progressive brand of Christianity. No, she's all about being loud and proud of her faith, and speaking it out loud, not caring who hears.
"Breath (Interlude)" is another one of the album's spoken word segments. It seems to contradict the confidence expressed through "Plenty of Confidence" and the non-worrisome "I Ain't Worried." She sounds truly concerned and doubtful. It's not merely spoken word, but more akin to a dramatic reading. It's obvious, acting is something that comes as naturally to Deánā, as does music. With "Breathe (Interlude)," it's easy to imagine Deánā performing this piece during a concert. One also imagines she would become interactive with her audience when doing so. She doesn't just want to spill her guts about her spiritual struggles, as she says during "My Story (Introduction)"; her faith is a journey, and one she fully intends to take her listeners on.
For the piano-driven "Long," Deánā begins the song by singing a part of the old Maranatha Praise chorus song, "As the Deer." In fact, that repeated refrain acts as this song's chorus. The song is built upon a pretty, churchy acoustic piano part. It's a song, much like the one it incorporates, all about finding God's peace. When she sings it, Deánā, indeed, sounds peaceful.
"Never Stop Believing" is one of the album's most personal songs. Its lyric is just Deánā singing directly to her God. It's also another (mostly) piano-backed song. Its rhythm is all finger-snaps. When she sings, "Now that you're here, can I be honest?" it's the sound of Deánā singing her prayer to God. She's saying out loud that she will never stop believing in God, no matter what happens in her life.
The album closes with "Shine," which is an admonition for believers to shine their light for the world to see. It also features one of Deánā's most powerfully soulful vocals. The chorus is also a winning one, with its multi-tracked singing.
You may hear a lot of Christian album's like Christa Deánā's new release, but it's highly unlikely you'll find anything else quite this honest.
Site – https://christadeana.com/
-Dan MacIntosh