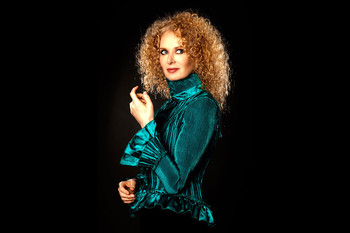 Estrella Morente and the Flamenco Legends continue to tour the world to growing audiences. Rosalia's flamenco-pop hybrid won critical plaudits in 2018. Then there's the Spanish-Canadian singer-songwriter Nancy Ruth, whose audacious fusion of jazz, Latin music, experimental rock, and flamenco has made her a force to be reckoned with. Flamenco is having a moment – a true reinvigoration – and Nancy Ruth is firmly in the vanguard.
How did she get there? Through talent and imagination, sure, but she's put in plenty of hard work, too. Nancy Ruth has been a student of music since her childhood in British Columbia, where she learned about jazz and classical music. Ever since leaving the Victoria Conservatory, she's been making music all over the globe, including stops in Morocco, Brunei, Polynesia, and Panama – and wherever she's gone, she's immersed herself in the musical traditions of the area she's visiting. These days, Nancy Ruth makes her home in Malaga, the historic Spanish town in the heart of the Mediterranean Costa del Sol and one of the jewels of Andalucia, the heartland of flamenco. It's the ideal base of operations for an internationally recognized artist (she'll be playing in Senegal at the Saint Louis Jazz Festival this spring) with a fearless, proudly cosmopolitan sound.
"Todo Para Ti," her latest single, begins with a lightning-flash of flamenco guitar. From there, the group locks into a groove equally indebted to North American jazz and a flamenco bulería. Nancy Ruth illuminates the track (which, like most of her material, is her own composition) with a vocal performance that radiates passion: for life, for love, and for the infinite possibilities of modern music.