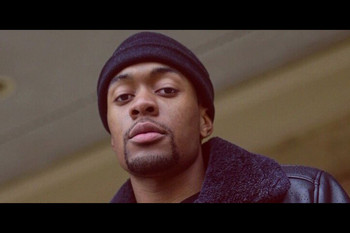 As a rapper, singer, songwriter, and ghostwriter, there is nothing Dajour can't do. Now based in New York, he was born in Tuscaloosa, Alabama, and at only 22 years old, his music career is reaching new heights every day. Formally known as "King Buddha," Dajour is the nephew of the legendary Jadakiss. A passionate live performer, he has a loyal fan base due to his intimate live sets and personal connection through his music. Dajour's melodic sound is accompanied by soulful and energetic lyrics and an emotional voice, mixing pop, rap, R&B, and a hint of Caribbean dancehall music.
Dajour is the co-owner of Label 9 Ent with his business partner Jose Torres. He released his self-titled LP in 2018, and has worked with artists such as Style P and A Wise Guy. Though his style stands out amongst the rest, Dajour has been compared to Drake, Torey Lanez, and Bryson Tiller. His peers and fans are calling it now: Dajour will be "the next big thing."
His song "Slow Wine" already has over 400,000 streams on Spotify and part of that success is thanks to the music video. Starting as a lazy day in Tampa, Florida, Dajour hears "Slow Wine" playing on the radio. As we follow him through his day, he spots his love interest on the boardwalk. The breezy mood of Tampa sets the laid-back scene: the sun high in the blue sky, vibrant colors all around, and native palm trees in the background. On days like this, confidence is at an all-time high, meaning he's bound to secure his girl.
Switch to the late-night club scene, where everyone is dancing, partying, and having a good time. Dajour is performing, and throughout the night he is continuously captivated by the girl, her beauty is radiating, and he gets infatuated easily. While "Slow Wine" is about a simple romantic interest, Dajour mainly wants to spread positive energy and genuine good vibes in his music.