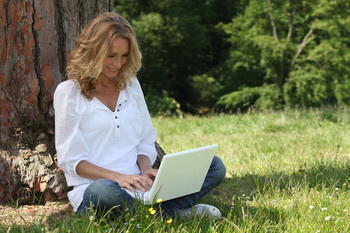 If you're recently divorced, you've ended a relationship, or perhaps you've been out of the dating scene for a while, you may be surprised at how much it's changed in recent years. It's gone high-tech and like nearly everything else, is digitally driven.
Even just a few years ago, the idea of dating online wasn't necessarily mainstream, but now if you ask the majority of recently married couples how they met, they'll tell you it was online.
We see a lot about the art of dating on relationship sites like Black Love, so what does that mean in 2019? What is dating like, and how is modern dating different from more traditional ways of dating?
If you're new to it, the following are some things to know about dating online or dating through the use of apps.
What Are the Pros of Online Dating?
Maybe you're on the fence about the idea of online dating, so what's good about it? You get access to more people than you would ever meet in your daily life, which is a big reason people tend to prefer it.
If you're a single parent or don't socialize much, this perk can be one of the best things about dating online.
You can also date through sites and apps that are focused on what you're looking for. For example, you can use a platform that caters to people of certain ages or with particular interests.
When you date online, there's not the ambiguity that comes with knowing whether or not the people you're meeting are single or interested in dating. You may be more willing to step outside of your comfort zone and put yourself out there when it comes to meeting people online also.
What Are the Cons of Digital Dating?
There are plenty of pros, but there are some cons as well. One big one?
Having so many options can be overwhelming to the point that you don't know who to date. You might be second-guessing yourself and constantly wondering whether or not you're making the right dating decision when you have access to so many people at your fingertips.
It can turn into "the grass is greener" syndrome fairly quickly.
Much of online dating is centered around looks as well. You're going to be more drawn to attractive people, but physical attraction isn't the only factor to look for in a possible partner.
You Might Try Several Different Platforms
According to the online dating site Zoosk, it's pretty normal for people in the modern digital dating world to try out several different apps and sites and be active them on them at the same time. You may eventually find one app that you find works best for you, but dabbling in several is a pretty typical thing to do.
What Are Red Flags?
There is always the concern that you're going to be catfished when you date online. Catfishing is a term that refers to someone convincing you they're something they aren't. It could be based on looks, where they've used someone else's picture for their dating profile, or it could be in other ways, such as saying they're more successful than they are.
A lot of dating sites and apps now link to social media profiles, so it makes it easier to do a little research before you go out with someone.
You should also learn to recognize potential red flags. For example, if someone is too mysterious, that might be for a reason. People on online dating platforms tend to be pretty open—after all the point is to get to know people and they get to know you. If they seem to be vague in their answers, have very little information on their profile, or they don't have much of a digital footprint otherwise, proceed with caution.
If you are going to meet someone from online, make sure you keep safety in mind, just as you would meeting any new person. Meet in public for the first few times. If you get the sense that someone wants you to meet privately, it might be best to avoid the situation altogether.
Finally, dating online can be time-consuming. There are a lot of people to respond to and a lot of profiles to sift through. Set boundaries on how much time you're willing to commit to online dating, and don't let it become a crutch or a replacement for also meeting people in traditional ways or having a social life.