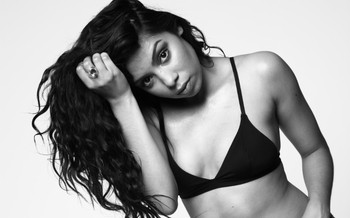 Inspired by mystery, romance, crime, and cinema, Taveeta creates a compelling and mysteriously sensual fictional atmosphere for the mind with new visuals for "Catching Feelings."
About the Video Process Taveeta say: "I had such a lovely time shooting this video as it was the first time in my music where I really got to bring the acting side of my life into my music. The song was inspired by cinema, so it was important for me to have the video tell a cinematic story! Working with Robert Funaro was INCREDIBLE! He has worked on The Sopranos, Scorsese's The Irishman, USA Networks The Sinner to name a few, so as an actress I was very excited to work with him to bring the video to life. He plays the perfect sly, badass, but cool mobster Father and I am so grateful to have him star in the video! My good friend and extraordinarily talented performer James Daly (Shaw Festival, Letterkenny) plays my love interest in the video James brings the James Dean energy we were looking for in the story, and we had a blast filming.
Overall the video itself is self-explanatory – a young woman trying to prove to her father that she is CAPABLE of taking care of business. The fictional mob family storyline was fun to play and was important to me to prove that women can handle anything and everything. We are BOSSes. The twist ending is left for the viewer to play on the fictional aspect of the story and decide for themselves how the story played out. That was fun for me, as I always enjoy cliffhangers.
The video was shot by Rojo and produced by my amazing team over at Gladiator Records. I hope you enjoy this music video as MUCH as I ENJOYED creating it. "