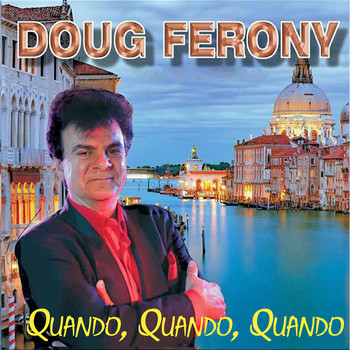 Doug Ferony crafts a timeless, tasteful piece of big band era pop with the beautiful "Quando, Quando, Quando". Sung with a tremendous sense of passion, the vocals help to tie the entire track together. The arrangement has a playful quality to it which nicely underpins the overall message of the work. A yearning desire serves as the main attraction for the work while Doug Ferony pines for something ever greater. Usage of the horns section in particular helps to punctuate this point, as Doug Ferony lets the narrative come into the fray within the arrangement making the two coincide.
Not a moment is wasted as the band gets right into it. Featuring an all immersive sound Doug Ferony makes sure that every single moment feels carefully considered. A sweeping, almost cinematic take gives off a luxurious aura. With these atmospherics the entirety of the piece chooses a symphonic tact. Further along the swinging rhythm references jazz with a nod to lounge. Lyrically the song has a great care and consideration in terms of how it all gets filtered into a singular, satisfying whole. The piece goes for a full-on journey while everything becomes truly palpable. Such a gorgeous buildup reaches an absolute fantastic rush for the final moments of the piece while the many layers merging into a singular stream of consciousness.
"Quando, Quando, Quando" shows off Doug Ferony's impeccable chops in creating a shimmering world one that positively bursts forth with such joy.
Artist Page: https://bongoboyrecords.com/dougferony/
WebSite: https://www.dougferony.com/