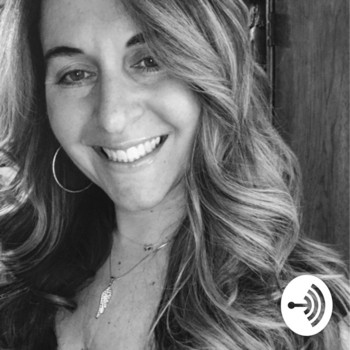 FACEBOOK: https://www.facebook.com/myluvnotes/
"She Ain't Me" by My Luv Notes is the new single featuring Stephanie Hochman, an outstanding singer with a classic delivery. The concept of My Luv Notes seems to be more about the music than the product sales, but that's not only an honest approach, it's actually-putting the music first. But it's also getting heard so it always pays off to do your craft for the right reasons, first and foremost. And with that in mind, the voice of Hochman herself does the business either way on this track, which is not the first to ever be heard from My Love Notes.

A portion of the music and other items at their Boutique are donated to charity with an emphasis on the bigger picture, so it deserves wide circulation for the cause. And they spare no quality in the process of these releases, which should also be very emphasized due to the fact itself. You can only do good by it and that's one of the best things about My Luv Notes. The concept alone is worth selling in principle, so there is all- but nothing to lose with their music and hopefully this can help draw some attention to its existence as well.
URL: https://www.myluvnotes.com/
I was instantly captivated by the grit of Hochman's voice but also the delicate subtleties as well, and what better combo is there to behold in the first place. The song has a lovely piano melody and it begins with that before going into a series of snaps for some percussion before she goes into lyrics about an old lover and how his new lover compares and how hers compares on the other hand. The title fits the script from the get-go, and it's all very soulful and balladeering, the way the greats used to do it, combined with the right modern touches. You get the picture, especially if you like big ballads for which it comes highly recommended.
This is a very sophisticated piece of work and it's found between the songwriting and studio performance art which meet like fireworks. It also fits the selected genres, but they fall in no particular-order so I would put it at R&B, Pop and Rock if I were to prioritize it. But it's also worth noting that this track drew me onto other work by MLN, so it's easy to be sold when you go the extra mile to hear more. And while others concentrate on sales and hit making, this could backfire and go distances for the cause in which they do not see coming. Who knows, but one thing I know is I like what I hear and it's contagious once you get into it. You'll want it on repeat if you put "She Ain't Me" on your playlist.
Either way, at the end of the day it works wonders for any real music lovers, or you're just not listening. Many artists go to the ends of the earth to succeed while this diamond in the rough offers a completely different place to put your money's worth for excellent music.
SPOTIFY: https://open.spotify.com/artist/3hvEFQAnRNf26WZ7395SnQ
Gwen Waggoner