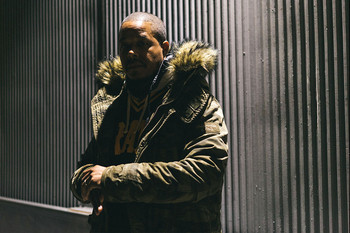 What do you get when you fuse the lyrical style of hip-hop's Golden Era with the forward-thinking approach of the new-age/ new school artist? Willi.M Blake. His distinct, clear voice is often heard over futuristic backdrops, all the while providing an old school appeal.
From Woodbridge, VA (in the DMV area), Willi.M Blake is a multifaced recording artist. He combines clever wordplay with a distinct, clear, and recognizable delivery. Willi.M Blake's lyrics reflect his own life experiences, often narrating his humble beginnings and the struggles he and his family experienced while growing up. As the son of a jazz/funk player, music has always been a part of his life and was inspired to create music from the need to provide hope and be a voice for the less fortunate, so that they, too, can rise up and make something more of their lives.
http://www.willimblakemusic.com/
Willi.M Blake's latest visual is for the track "Buy Any Means," which will be included on his sophomore album ZCKRBRG. He takes a multi-dimensional approach to his music, seen in the album name. ZCKBRG is named for Facebook CEO Mark Zuckerberg, and it's also referencing the German word for sugar (Zucker) and hill/city/mountain (Berg) – fitting for a platform like social media to which people are addicted to (just like sugar).