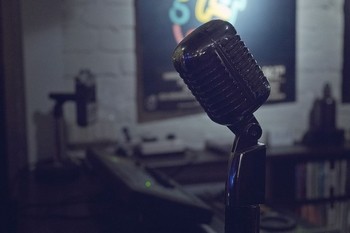 Recording tracks for an upcoming album release can be one of the most exciting projects in the world. That's not to minimize how much time the whole thing requires, however. If you want your recording sessions to go off without a hitch, then you need to get ready properly. You need to practice diligently as well.
Invest in All of the Right Recording Equipment
Recording can be quite a complex process. You have to take all sorts of elements into consideration. Think about how the size of your studio may affect the sound of the bass. Think about investing in acoustic paneling as well. Panels on the wall can soak up noise. They can make recording sessions substantially more silent and peaceful, too. Learn everything you can about optimal microphones, pop filters, stands, and beyond.
Rehearse Beforehand
Practice makes perfect. If you want your recording sessions to go well, it may be in your best interests to practice carefully in advance. Go through a few rehearsals alongside all of your band members. Discuss all of your recording goals in detail. Try to anticipate setbacks as well. Make sure you all agree on things such as track priority, recording style, and essential musical instruments. You want to be sure your bassist shows up with the right bass guitar. You want to make sure that your synth player shows up with the right vintage keyboard, too.
Work with a Producer and Mixer
Professional assistance can be helpful to bands that want their recording sessions to be successes. It may be smart to research qualified and experienced producers and mixers who can make your sessions a lot more efficient and productive. Search for professionals who know a lot about your specific musical genre as well. There are producers and mixers who focus on everything from rock, to indie folk.
Read Books on Recording
There are so many resources accessible to people who want to become recording aficionados. If you want to sharpen your recording abilities, you should think about reading books that cover the topic. Book shops have many options that delve into the recording universe. You can also check out your local library.
If you want your future recording sessions to be amazing, then you have to plan well. It's crucial to make sure that your band members plan just as well as you do. Don't forget to look into your options in producers and mixers.