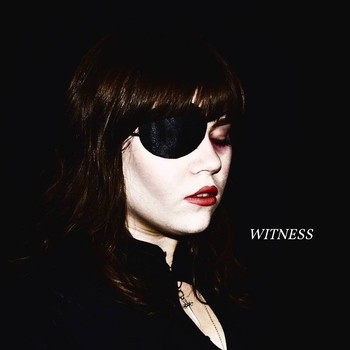 The new single from Canadian trio Little Coyote, "Witness", builds on the same unique synthesis of folk, progressive and alternative rock influences distinguishing their 2017 debut album The Trouble with Teeth. The band is led by vocalist Teagan Johnson, a Yukon Territory native who relocated to the Toronto area at the tender age of nineteen pursuing her musical ambitions. The song was recorded by Teagan, Producer Erin Tonkon, Parker Kindred on drums and Sean Lilijequist on bass.
Much of this can be attributed to their inherent talents, but the bulk of their artistic achievement lies with the sympathetic blending of their respective contributions in a way geared towards serving the song rather than their egos. If this single can be heard as a preview of some forthcoming sophomore effort, it assures listeners Little Coyote's growth is exploding in exponential fashion and the second studio release will outstrip even their fine initial outing.
The piano melody presented early on captivates your attention. It is often said melody is the key element imbuing songs with staying power and, if that is true, Little Coyote's obvious talents crafting memorable melodic passages assures them the sort of staying power rarely enjoyed by bands of any era. When you bring a first class singer together with such a critical attribute, magic ensues. Newcomers and those already familiar with Little Coyote's skills will know, early on, they are hearing a band working at or near the peak of their songwriting powers and merits such as this are increasingly rare in a musical landscape often bereft of melodic sophistication.
Teagan Johnson's singing is the performance's crown jewel. Her vocal exploits the song's melodic potential and works even better within the context of the arrangement when you consider the minimalist structure driving much of this four minutes and change track. A smattering of synthesizer provides color for the tune, but tasteful drumming, piano, and vocals otherwise anchor the performance. The dynamic shifts present in the song are grounded in the aforementioned understated chemistry making their recordings stand out from the pack but, understated or not, draw you in every bit as much as tracks front loaded with bold and brash changes might.
The lyrics exhibit the same careful economy marking their musical composition. It is, undoubtedly, a rather introspective tune, but never so much it renders the song inaccessible to a wide swath of listeners. Instead, Little Coyote's "Witness" surely has deep personal meaning for Johnson and her band mates, but nonetheless remains wide open for listener interpretation and never sinks into melodramatic histrionics. This Canadian three piece has followed up their promising debut with a single showing the band is committed, above all else, to expanding their reach – they do less with more where other bands might throw everything in but the kitchen sink and that discernment results in a recording sure to whet listener's appetites for their future releases. "Witness" is a singular achievement in an era often barren of such moments.
Gwen Waggoner