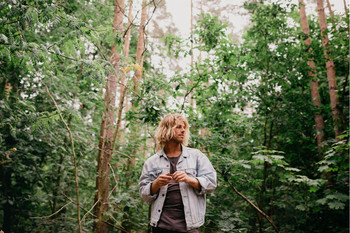 Australian singer Kim Churchill has shared the video for his new single, 'After the Sun', the first track to be taken from his upcoming 'I AM' EP, out May 3rd.
An uplifting blend of laid-back acoustic instrumentals and subtle electronica, 'After the Sun' builds through gentle, flowing verses into bold, anthemic choruses laden with sun-drenched atmosphere.
Featuring a stunning video filmed around Berlin, both it and the track are masterful juxtapositions of man-made and natural themes: while the track explores the futility of chasing the sun when it will always rise again, the video sees Kim travelling around various buildings and forests in the city, where the lines between the natural and man-made become blurred as nature inevitably takes back control.