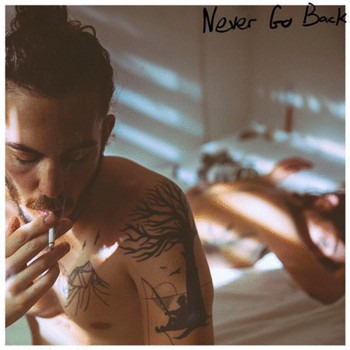 On the heels of worldwide success and nearly 1 billion on-demand streams, Dennis Lloyd reveals his brand new single "Never Go Back" today—as the direct sequel and lyrical bookend to last year's smash "Nevermind". With "Never Go Back," the Israeli global singer, songwriter, producer, and multi-instrumentalist delivers a swooning and soulful anthem primed for international impact. Backed by handclaps, hummable guitar, bilingual crooning in English and Spanish, and a trumpet solo, the song crescendos towards an immediately irresistible refrain, "I'll never go back." The vertical video for the track is now available to watch in Spotify's Today's Top Hits playlist in select countries while Dennis' interview with Brooke Reese will air on Beats 1's Chart show at 11pm PST this Sunday, February 17th.
Dennis Lloyd's "Never Go Back" vertical video showcases an intimate view into the break up with his ex-girlfriend through the perspective of her iPhone. The official music video for the track to follow.
Blurring the lines between pop, R&B, rock, and reggae, it hints at the scope of his signature sound, which he cultivated during the trip of a lifetime. After attending art school and enlisting in the army for 3 years in Israel, Dennis moved to Bangkok in search of a creative haven. Basking in the quiet space of a single bedroom apartment, left with no WiFi and only his instruments, laptop, and a microphone, he spent one year creating. It was during this time that Dennis composed and recorded 40 songs, including "Nevermind", about a Colombian woman he met and fell for in Bangkok. Continuing their relationship following their travels, he then penned "Never Go Back" after their eventual breakup in Israel.