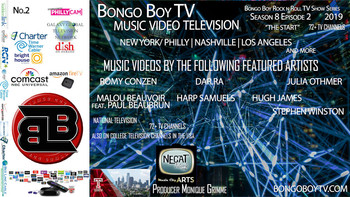 Romy Conzen goes for a funky fresh sound with "AIAIO". An absolute joy of a track the happiness and optimism positively shine through. By far the highlight are her highly energetic vocals that rest at the very heart of it all.
Rushing through with an intense energy is the colossal riffing of Dar.Ra's "Heart Shape Pill". Dar.Ra infuses a certain level of late-night sleaze into the proceedings resulting in an absolute blast of a track. Wild and carefree the song is pure bliss.
A western twang permeates the whole of Julia Othmer's spacious "Purple and Gray". Going for a slight sense of noir, the track takes its time in moving along. The atmosphere has a grayness to it and feels perfect for an introspective rainy day.
Full of life and light is "Rasenblaum" showing off Malou Beavoir ft. Paul Beaubrun's deft skill. Layer upon layer filters into the track ensuring that it all swirls around in such radiant color. The liveliness of the piece feels profound and outright celebratory.
Pure intimacy defines Harp Samuels' "Breathe". Loveliness reigns supreme as the delicate details add to the piece's gorgeousness. Stylistically bringing together ambient and R&B, the piece explores a sense of contentment.
Country and the blues work in unison on Hugh James' potent "My Brother's Shoes". Deft percussion helps to tie the whole of the piece together. Going for a sense of reflectiveness the song feels so deeply moving.
Strong piano anchors Stephen Winston's lullaby of "Maybe It's For James". Highly reminiscent of Jon Brion the song possesses a spirited sense of purpose. Keeping things to the essentials it simply stuns with its expressiveness.
Featuring the latest music videos by:
Romy Conzen – AIAIO
Dar.Ra – Heart Shape Pill
Julia Othmer – Purple and Gray
Malou Beauvoir ft.Paul Beaubrun – RASENBLAM
Harp Samuels – Breathe
Hugh James – My Brother's James
Stephen Winston – Maybe It's For James
TV Guide: www.bongoboytv.com