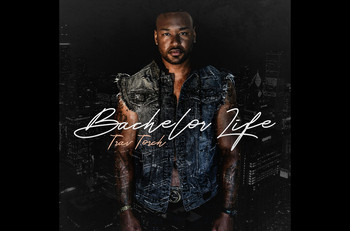 Just be honest. That's all we ask for in life, right? Instead of false pretenses and misleading games, being upfront about intentions goes a long way. It's this attitude that makes Trav Torch such an admirable artist. He's not one for games, he's one for putting his heart and soul into his music, and his life and the rest of us are just along for the ride.
Previously, the Newark, NJ crooner dropped a steady stream of sensual jams like "Sex Tape," "Quarter Tank of Gas," "Red Bull and Hennessy," and "Love You Down." One by one, he peeled off videos of him doing what he does best, and always getting the girl. The man knows how to show the ladies a good time, attending to their priorities first and foremost. He's a proven master at the game of romance, and each video captured a different side to the story.
With this new single, "Bachelor Life," (from the full-length album of the same name) Mr. Torch lets us into his current mindset. The game has changed, and in his own words he didn't want to "pull over, so I had to change lanes." The dark, melodic Hip-Hop jam weaves in and out of his flow about ditching relationships and overall frustration with dating in the modern world. No drama, no malice; just him being honest about where he stands, and nobody is going to get hurt.