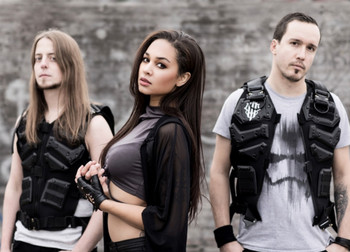 It's time to melt melodic death metal and trance together! RAGE OF LIGHT, the rising stars from Switzerland around charismatic lead singer Melissa Bonny prove that these styles can build a very strong symbiosis. The result is a musical monster!
Today, RAGE OF LIGHT unleashes the official video for their first single "Fallen", taken from the new album Imploder! Their mix of sharp riffs, electronic beats, melody and screaming violence gets perfectly illustrated by the art of producer and bandfounder Jonathan Pellet, filmed by Roger Simon and Sylvain Pellet.
Watch the Video for "Fallen" HERE.